Jennifer say:

19/12/2010 农历11月14日 (Sun): Today went to Blk 1/2 Defu Lane 10. Was rather disappointed with today getai.
Firstly, the area is very cramped. Getai area is too near the temple area.
Secondly, it was very noisy as the temple committee was talking at the same time
Thirdly, poor arrangment of dozens rows of chairs are blocking audience view on one side of the getai area.
When i saw the area is cramped, i decided to shift into the other side of the stage. I am quite surprised to see quite a lot of empty space. Althought there is dozens of chairs, i rekon that it make more sense to bring my portable chair to the empty space so i get a clearer view.
But i really cannot take any video while the temple committee was talking the whole time.Sad... **:(**
There is another getai at Defu lane 12 actually but the area need to walk quite a distance.. if not, i would had gone to see my idol host at lane 12..
Getai started at 7 but i only arrived at 830 pm and it ended at 1030pm.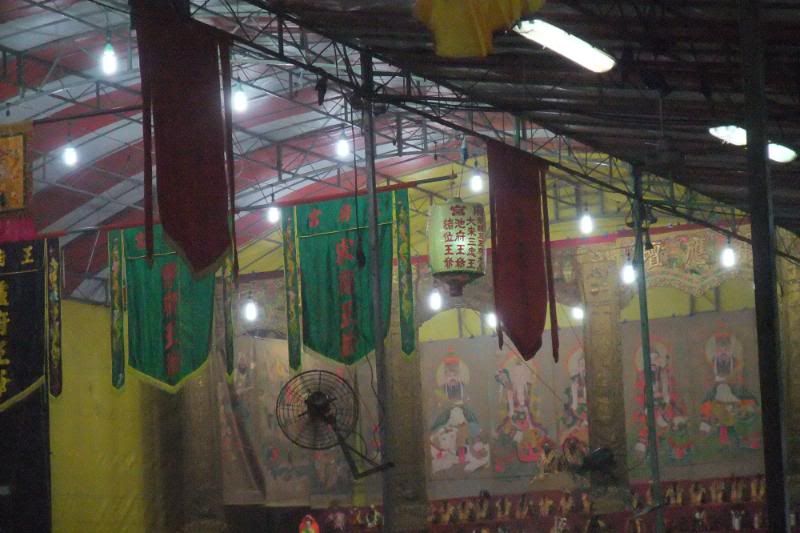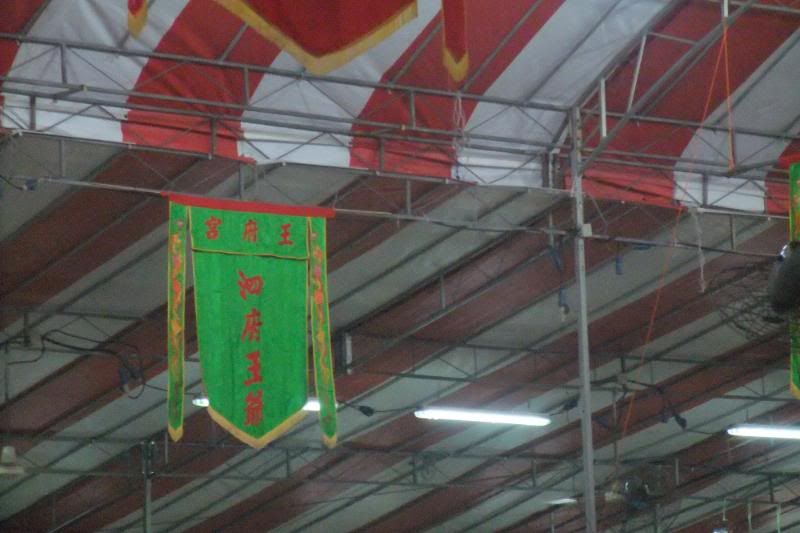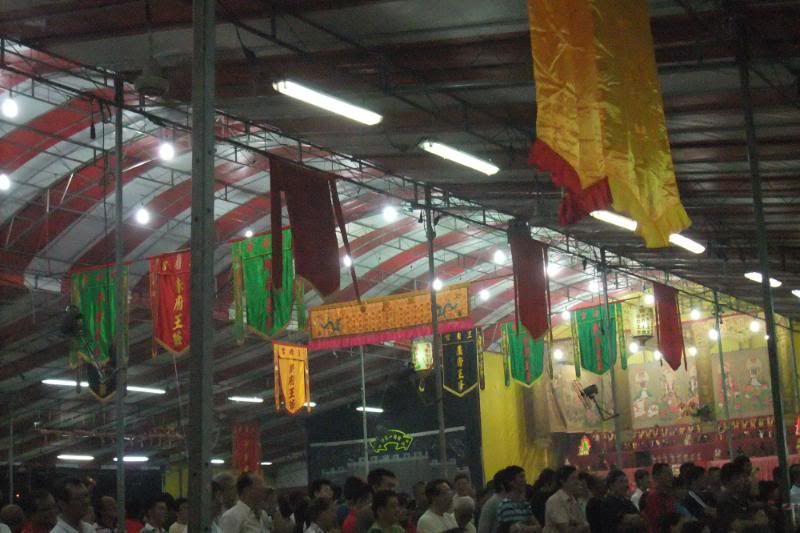 Temple area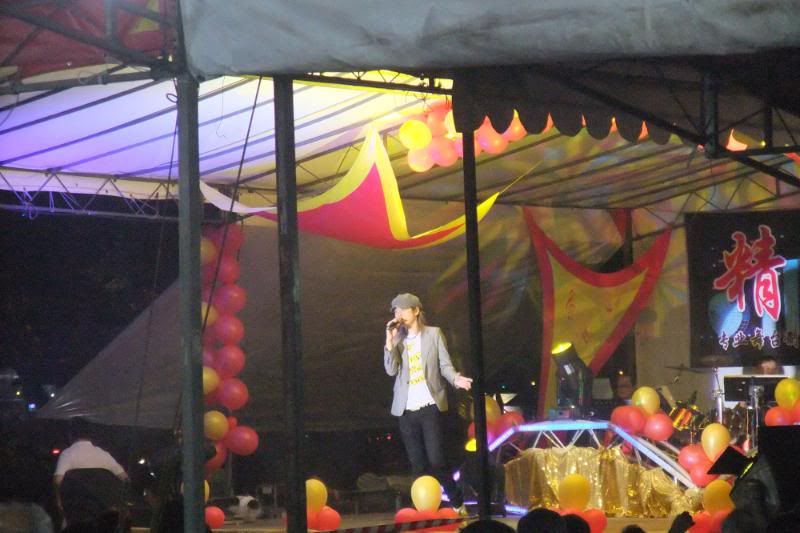 Alex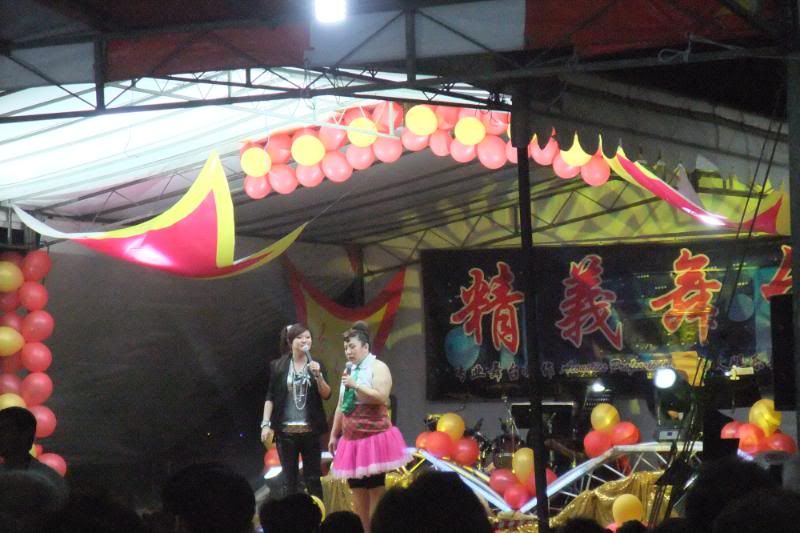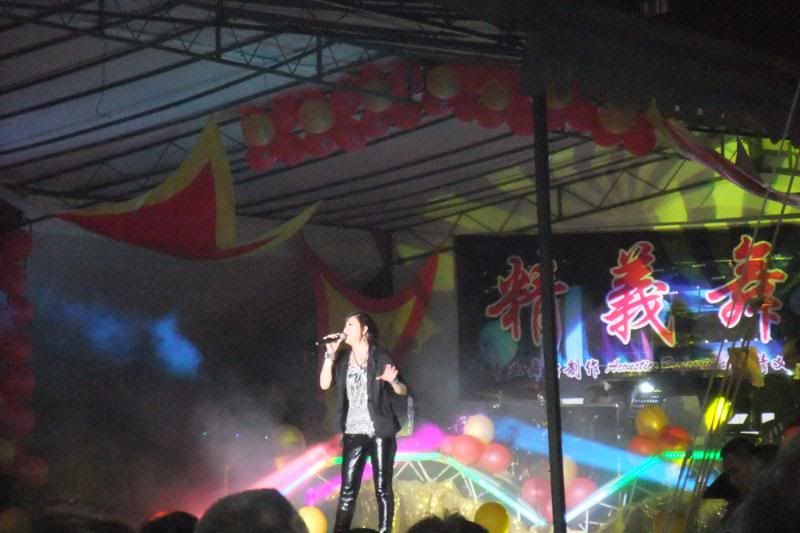 Esther Ng Kai Lin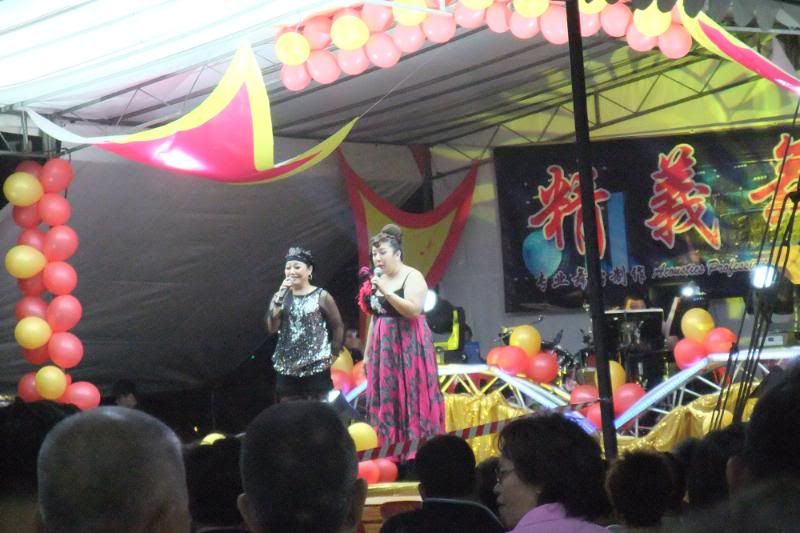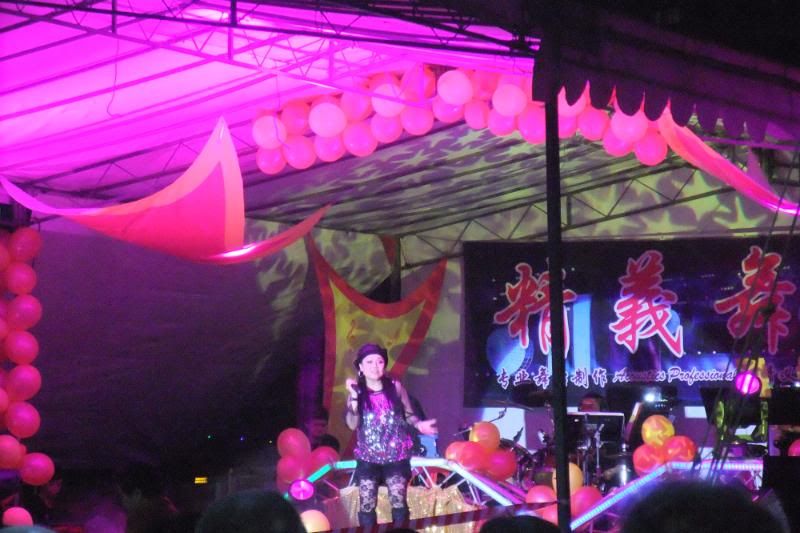 Zhu Li Li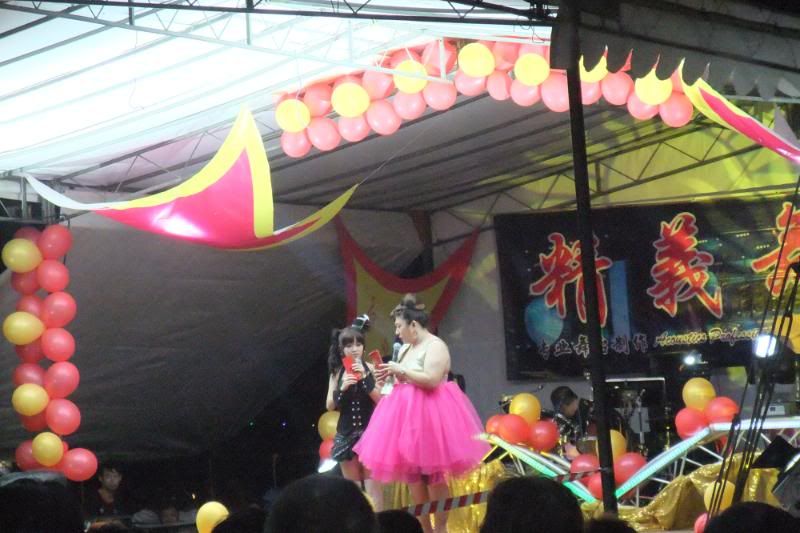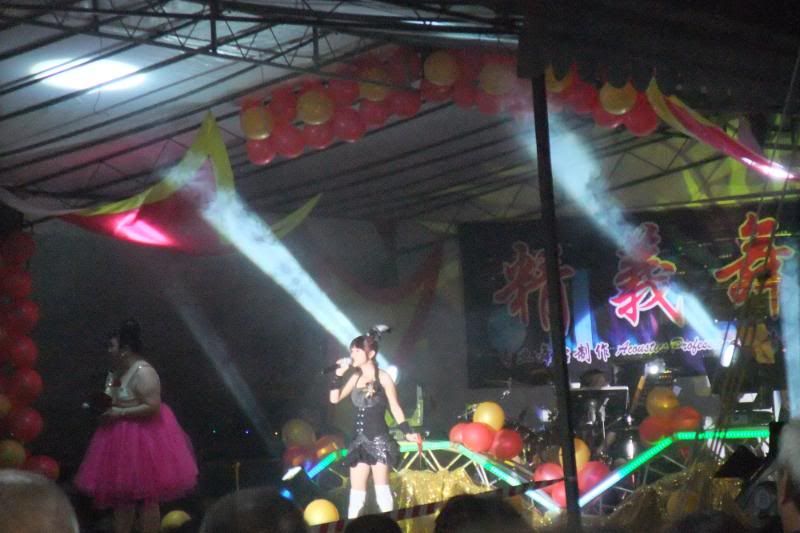 Lee Bao En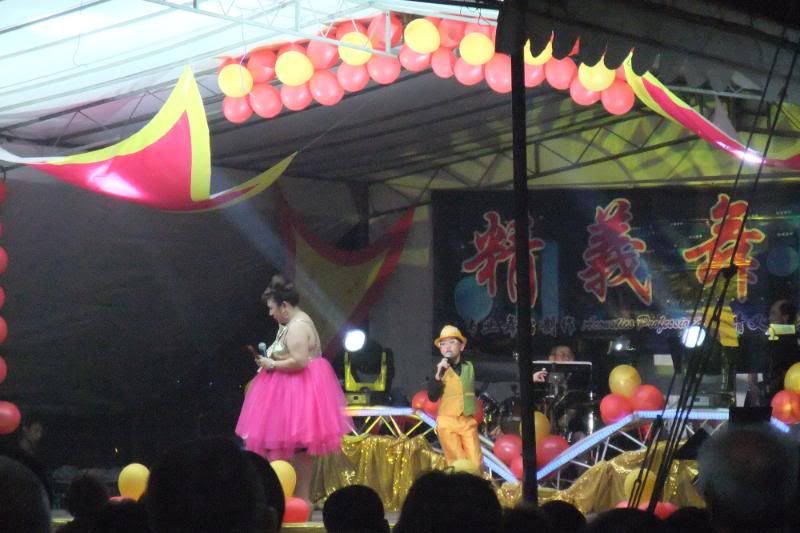 Leow Wen Kai - he sang No 3 mummy today. Dun really like him to sing this song.. too adult song for a child. There is no longer the 童真 present in him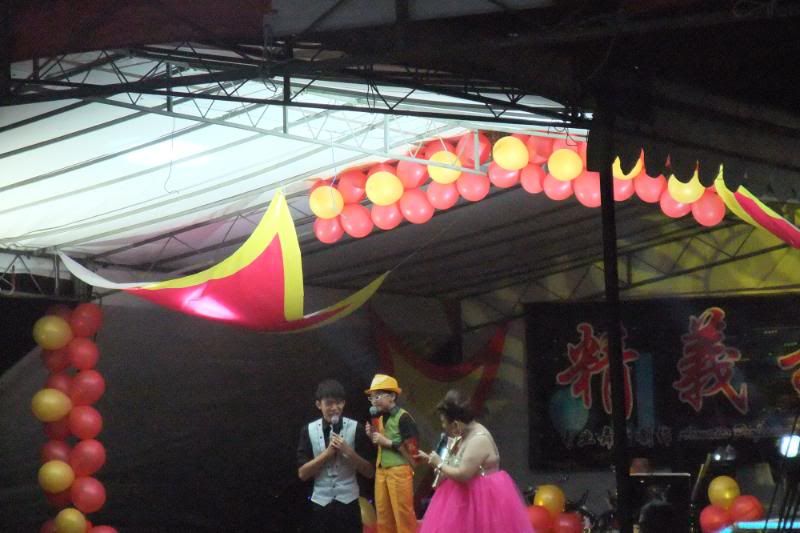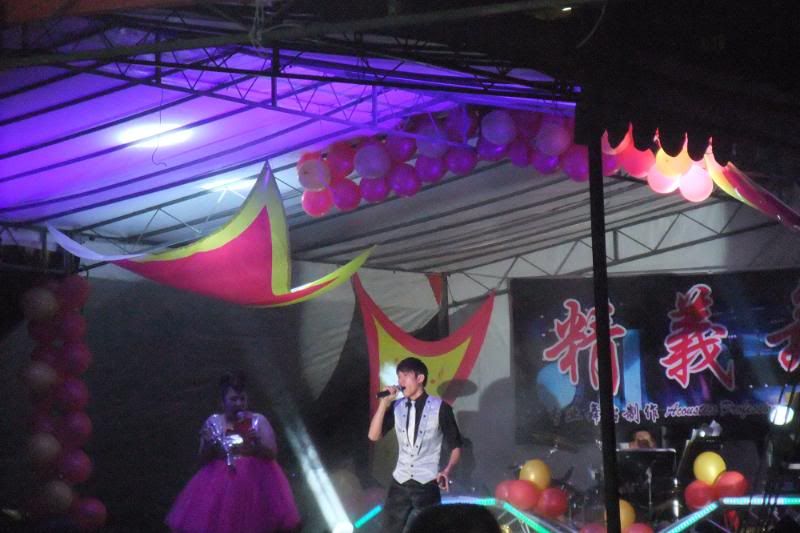 Wei Liang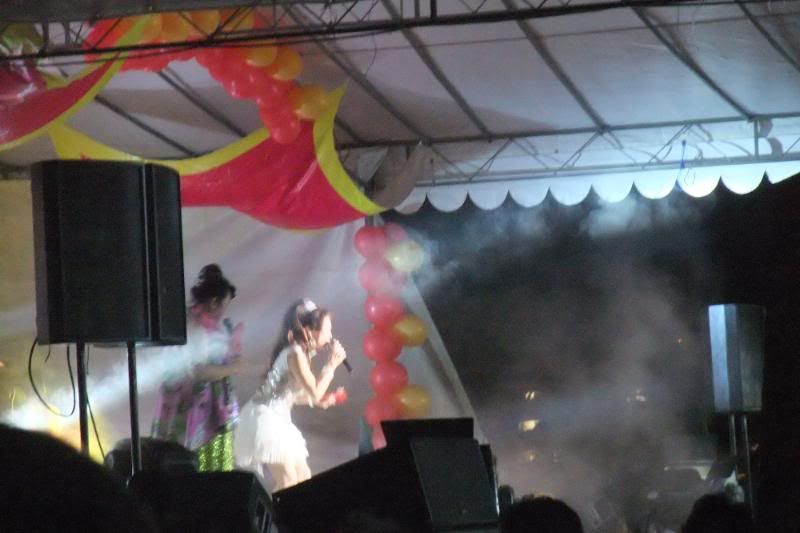 Zhen Ni