Jennifer say:

03/12/2010 农历10月28日 (Fri): I had specially took leave today so that i can be in time for today getai. I am excited about today getai as today is the first time i am attending a ticket selling getai event. I had booked my tickets online with a temple committee.
When i arrived, i am suprised that the committee do not have any record of those whom booked online. I think it is because the audience might already collected their tickets from the temple committee's house. But there is no record or whatever that indicated any records of me(or anyone) booking tickets online. I should have asked the committee for my seats number before i go.. all my fault. Nevertheless, the committee had mentioned that my tickets will be on the front area but there will not be full tentage coverage. So i bought the tickets near the back rows.
But my tickets number cannot be found on the chairs, walk left walk right still cannot locate my numbers, 1207 and 1208. The seats number are so tiny and after the rain, some numbers are totally washed off. Furthermore, once someone sit down, it is hard to locate the numbers next to that person.
We had thought of taking any seats but a particular KPO keep telling us that the seats we took are paid seats. Then the taizhu come and asked for our numbers, he took our numbers to the committee whom also do not know where on defu Lane 10 are our missing chairs with our numbers. So after enquiring clearly, the committee asked us to take any seats as there is an apparent mix up of the seats already. We had double confirmed with the committee that we can sit anywhere as we do not another kpo to wash us for taking any seats.
But overall, i quite like the idea of ticket selling. At least i can confirmed seats and i know that the money i pay for the tickets are for charity uses. There is alway a first time for any temple that is attemping to sell tickets for seats and meet hoo hah over the seats issue. BUT at least the temple try. It is actually hard work as the committee need to cut, print and paste the numbers over all the chairs on the getai area. Thumbs up for 吾龙宫 attempt to give audience seats for good purposes. Other than 吾龙宫, 仙姑殿 at Old Tampines also handle the chair chopping issue very well. In fact, 仙姑殿 had such a organised temple committee that ensure no seat chopping that there is no issue with anyone trying to occupy many chairs at one go.
Back to today getai, the performance started at 730 and ended at 11pm. I stayed till 1050 pm. Today getai is quite good, not too bad. Hosts are very funny esp Wang Lei. He is funny when he had a co-host with him.
Getai Banner
Start of Getai - hosts sing 1 song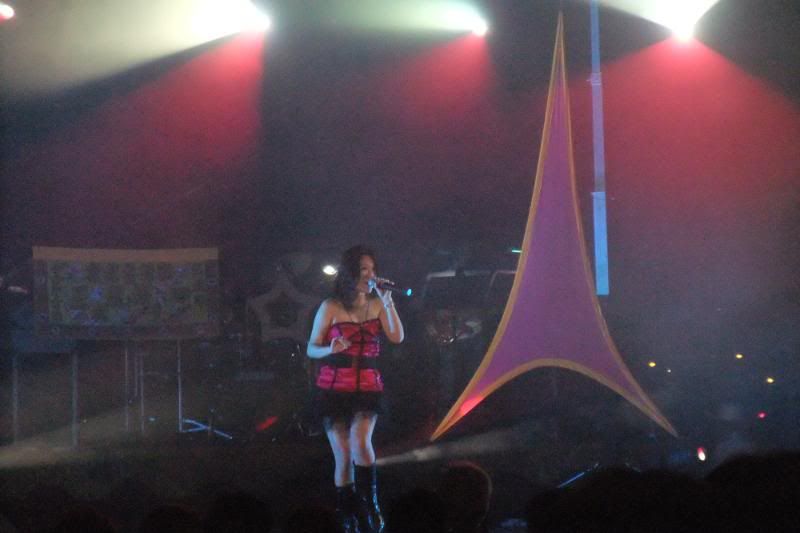 Xiao Xin
Shi Ling
Hosts
Tian Yue
Lou Mei Yi
The hosts are made to drink martell. As peifen do not know how to drink liquor, she was given ribena. Wang Lei feed her drink. Then Peifen poured martell and ribena over wang lei's head. This part is very funny, we all had a good laugh
Zhu Feng
Dong Shi Qiang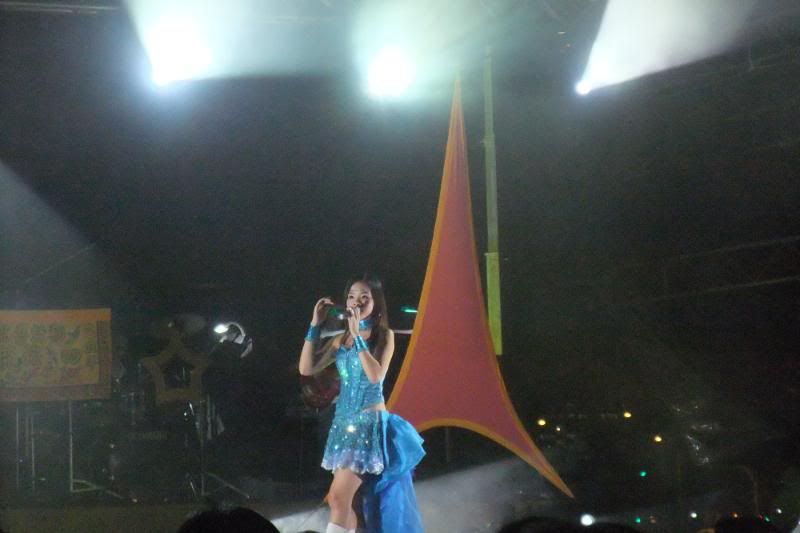 Huang Mei Qi
伊文组合 (Zi Yee and Xiu Wen)
Huang De Fu - he sing quite well in 双声带 and he is our local singaporean... so proud of him..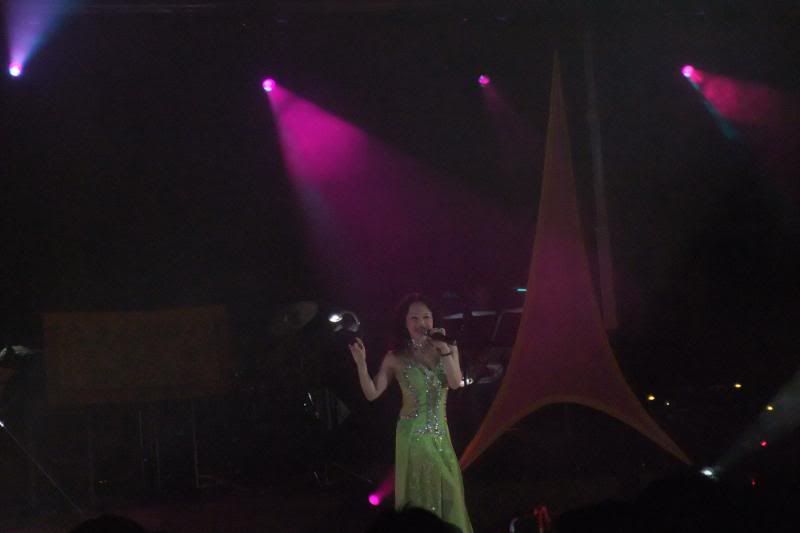 Xian Hong