Jennifer say:

17/12/2010 农历11月13日 (Fri) - Today We went to Blk 5071 AMK industrial Park 2. Quite near our house actually but we still reach there at around 830 pm. There is full tentage coverage and lots of chairs. Getai ended at 1111 pm today.
I had a surprise today as i saw my idol HH sang. Quite a nice and pleasant surprise to see him that made today getai more worthy to attend.
Singers wise, i would said today singers are not bad. The hosts are also excellent. Towards 1030 pm, Ruping guided the audience into a 'tunnel' of the temple area. I did not entered.. i am one of the few ppl left that did not entered. I do not know why also ~~ somehow the way Wang lei describe what we will see make me scared. I do not like to enter something that is full of mystery... i do not really enjoy surprises. But mum entered the area. According to mum, the 'tunnel' is just a place like normal temples area and there is a coffin inside too. Maybe next year, i will try to enter.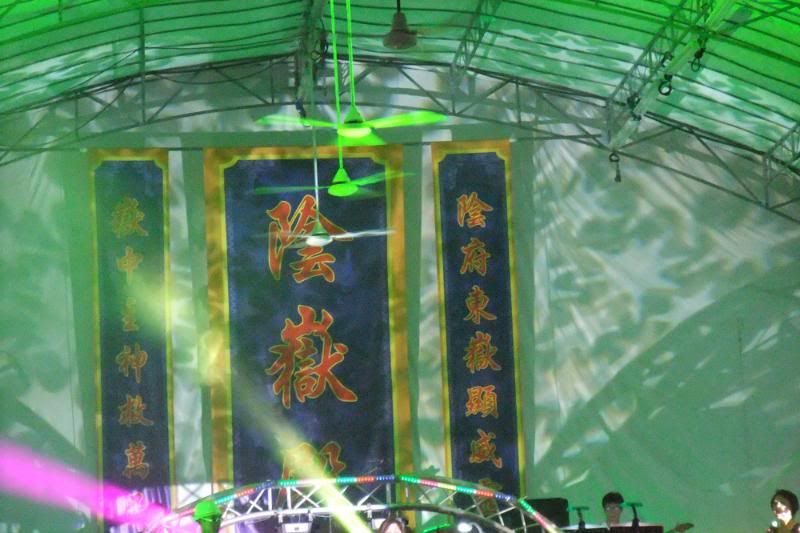 Temple Banner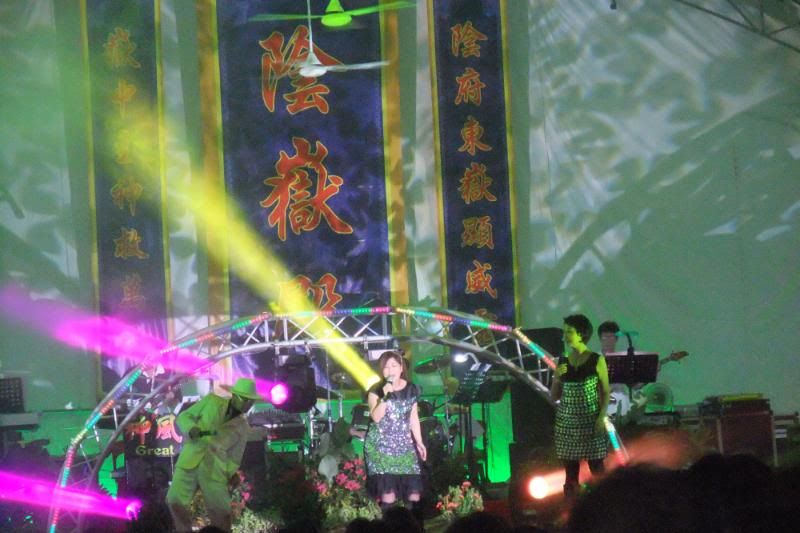 Wang Bi Hua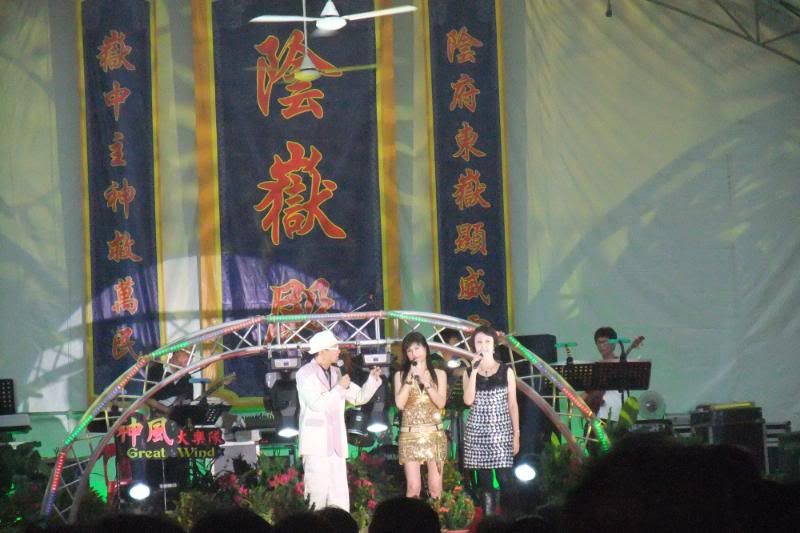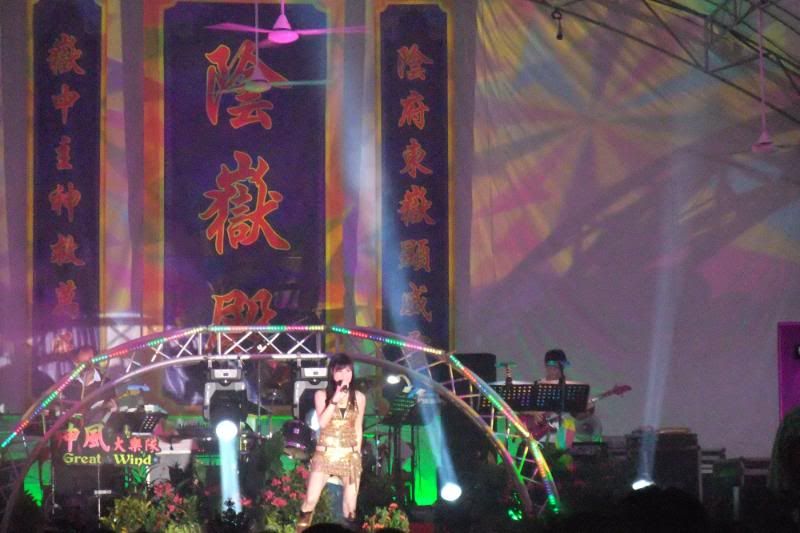 Xiao Ting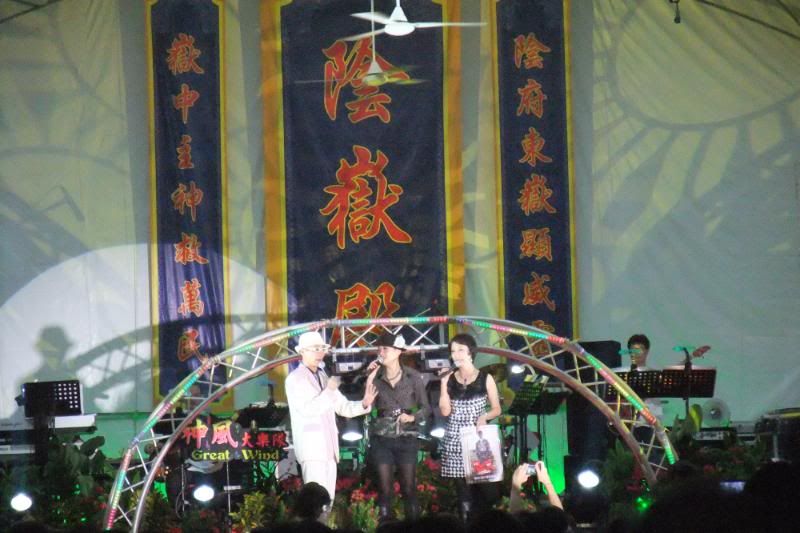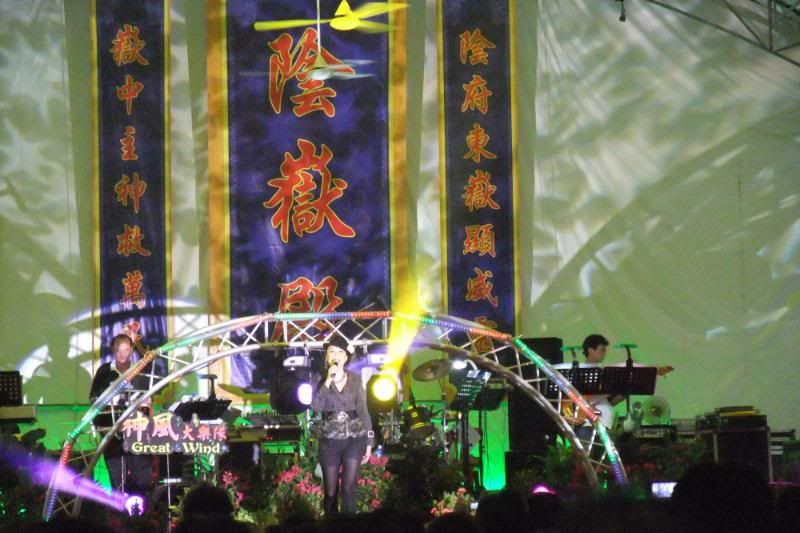 Chen Shi Ting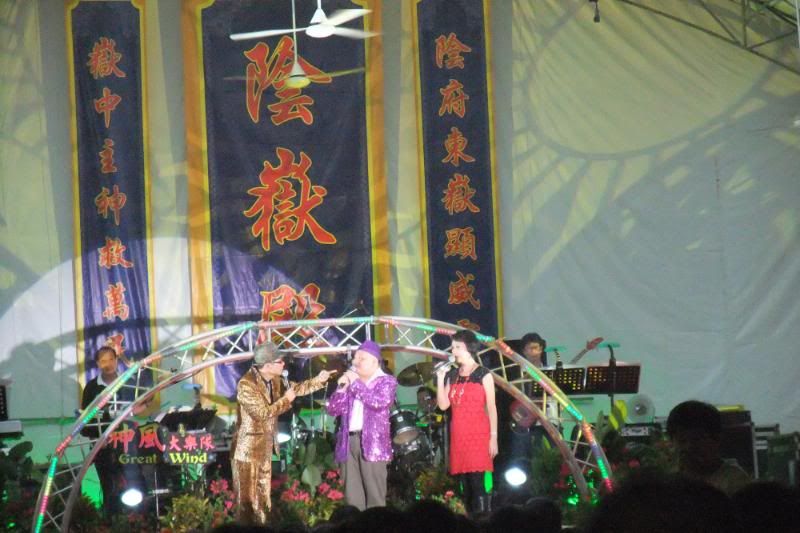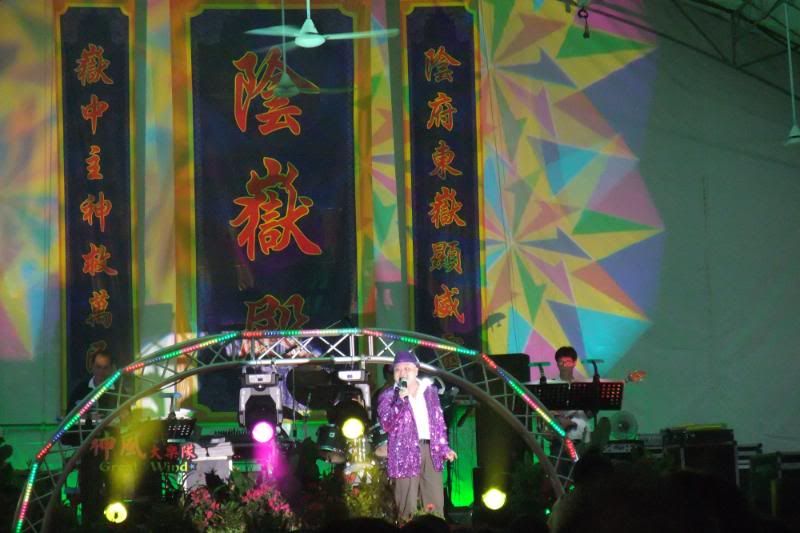 黄昛銓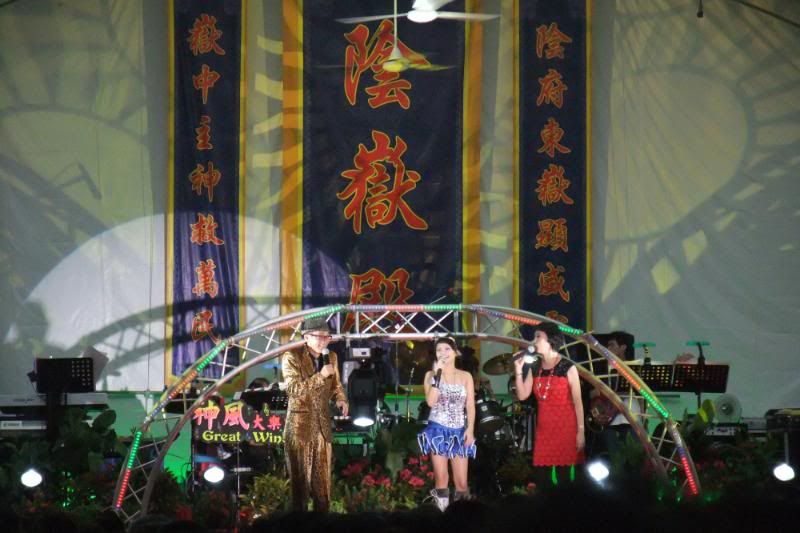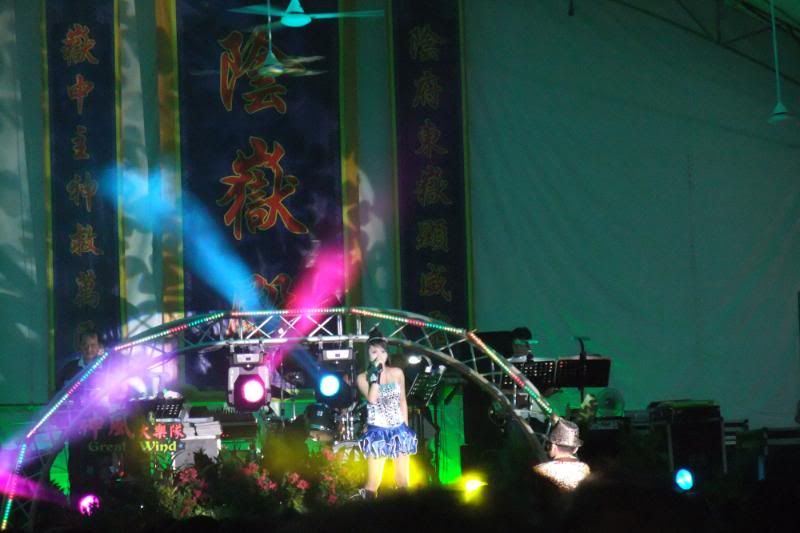 Tan kai Qing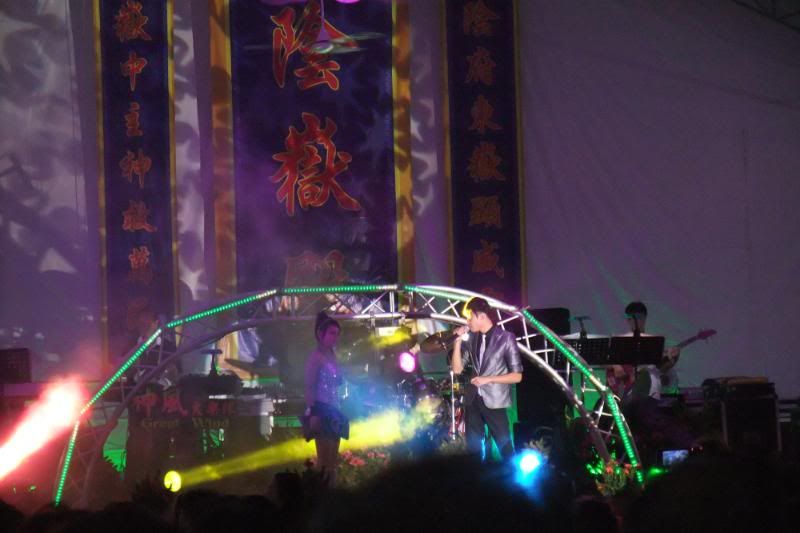 Wang Wei Liang And Kai Qing singing 3 songs together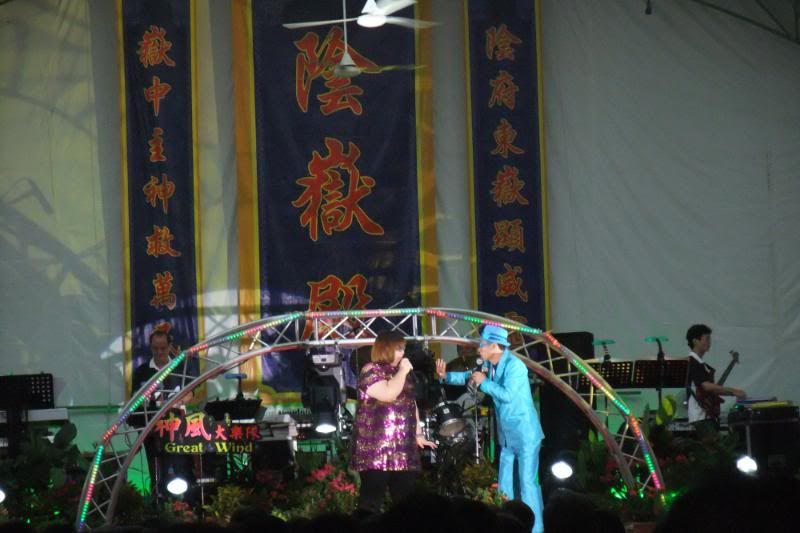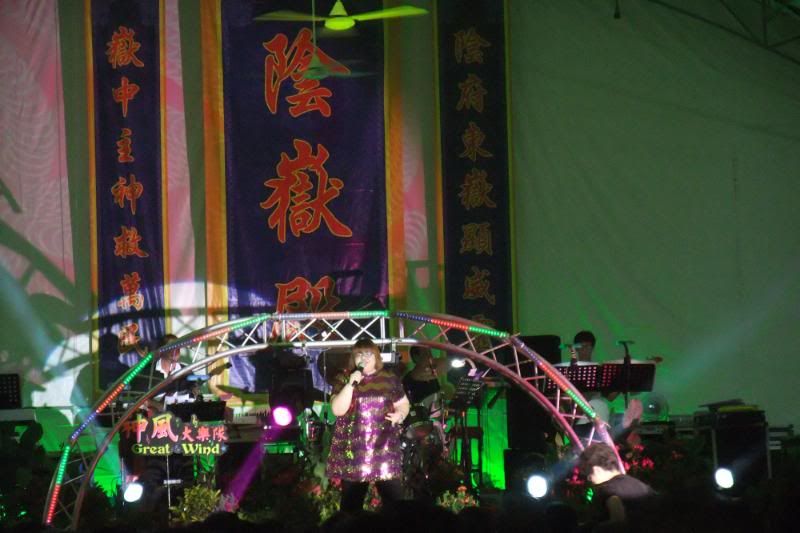 Zheng Yin Yin - mum was full of praises for her "爱人跟人走". I agreed that she sang quite well. This is the second time hearing her sing this song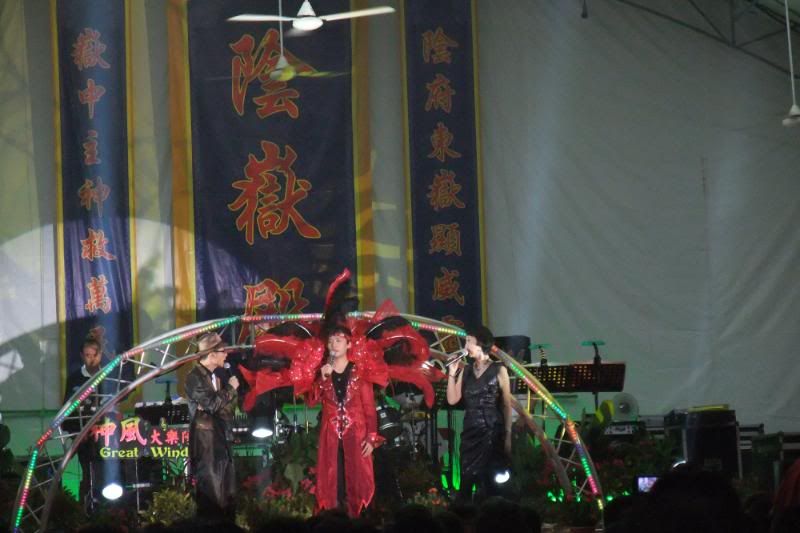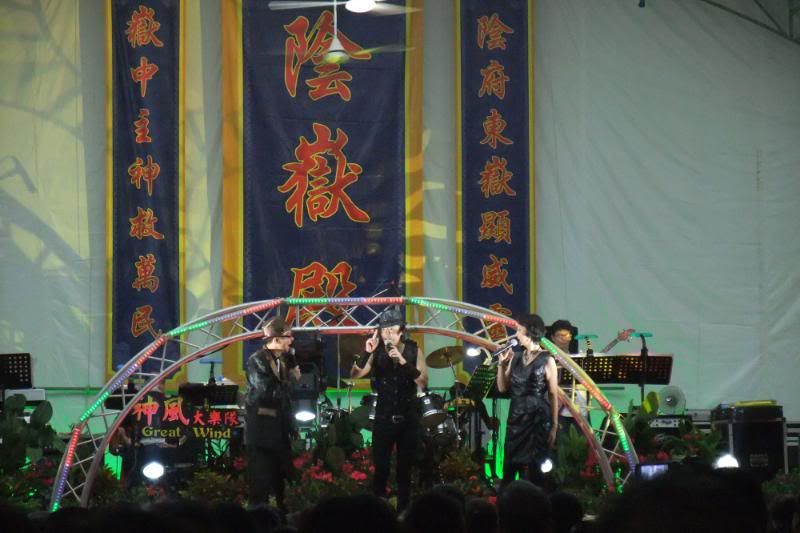 Hao Hao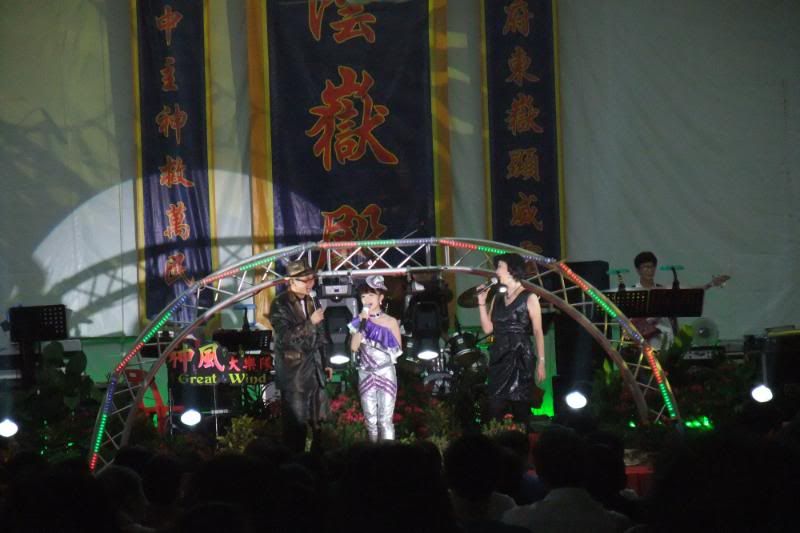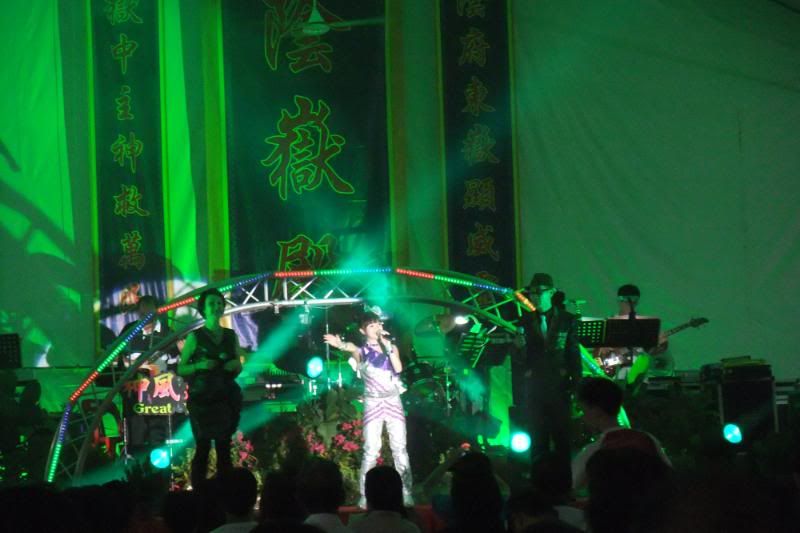 Lee Bao En