Jennifer say:

14/03/2013★二月初三★Thursday
★ Today Getai Star: 4( 5 stars the max)super big area to watch getai,lot of chairs, good band and concert style stage. But no tentage.
★Time watched:8.40 pm to 10.20 pm.
★Host Tonight: Xu Qiong Fang - No comment
★Singers Tonight: Went tonight coz Tian Yue is singing there.
★Today Crowd: Lot of People tonight. Luckily i came prepare with my beloved portable chairs. Haha...only those whom know me will know i carry my own chairs.
★Videos upload to youtube: 4 videos
★Me abt today Getai - Went with mum tonight since Tian Yue is singing at a slightly later timing. Normally when i chase Tian Yue, i will go alone esp when the timing is early. Not bad for tonight getai esp the sound system. I am actually siting at the last row of the audience chairs but since i got my own chairs, i am able to sit down to watch in a better view. Mr Tan actually help me to chop 1 seat but i paiseh to tell him that mum is coming also. I am thinking if i cannot see the stage, i will go find him but the view i get is quite all right. very clear view. I did not know there is another market at Blk 22, i only know the one near the main road blk 211. know another new market tonight, nice.
天悦 ~ 榕树下 - Nice song by Tian Yue. This is my first time hearing him sing this song. Mr Tan Told me that he had heard the original version before but too bad, no one record the original song by him. Was telling Mr Tan i will not ask singer to sing particular song coz i love element of surprises.
天悦 ~ 一生只有你
天悦 ~恰恰福建组曲
黄凯琳 ~无人车站 - I love this song. Even since Wu Pei zhi leave getai, i had yet to sing another singer sing this song. So nice to hear this song again. I think 2Z sisters also sing this song before but i like to hear live version better.
My location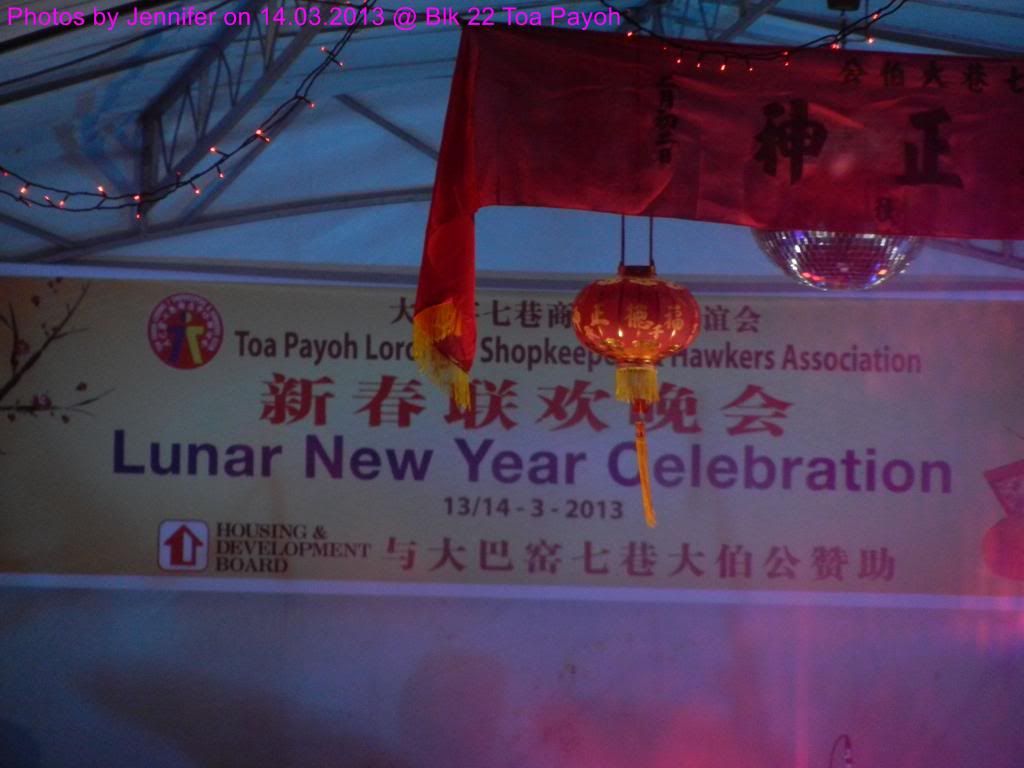 Event banner
尤毓栅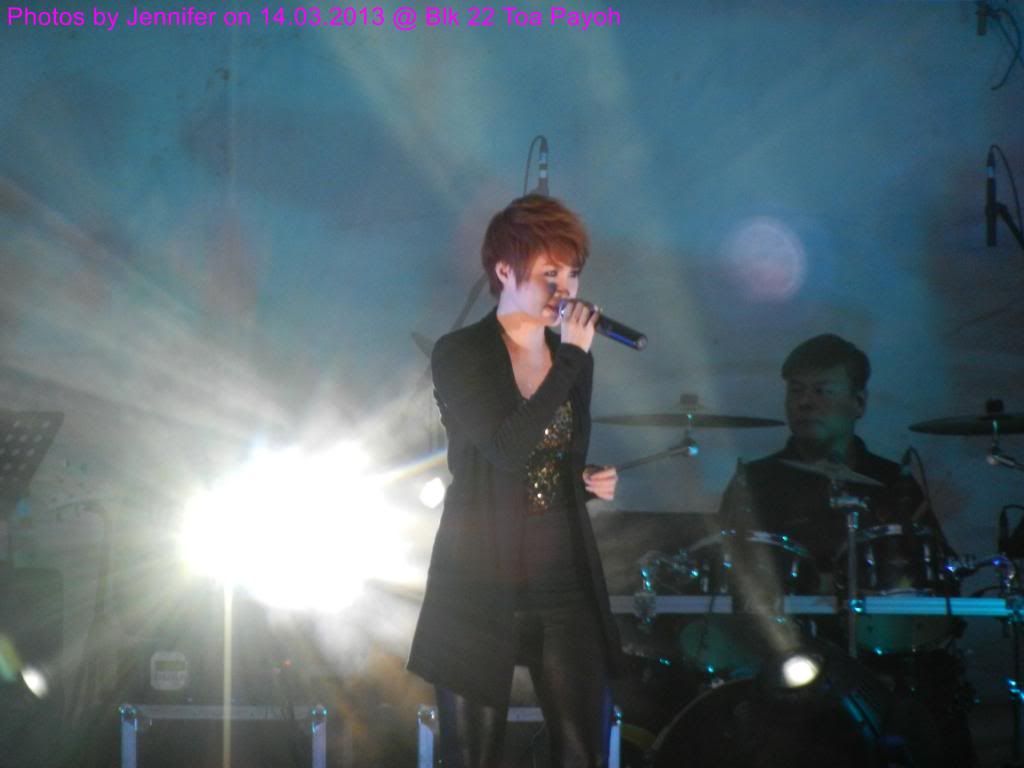 温丝婷
Tian Yue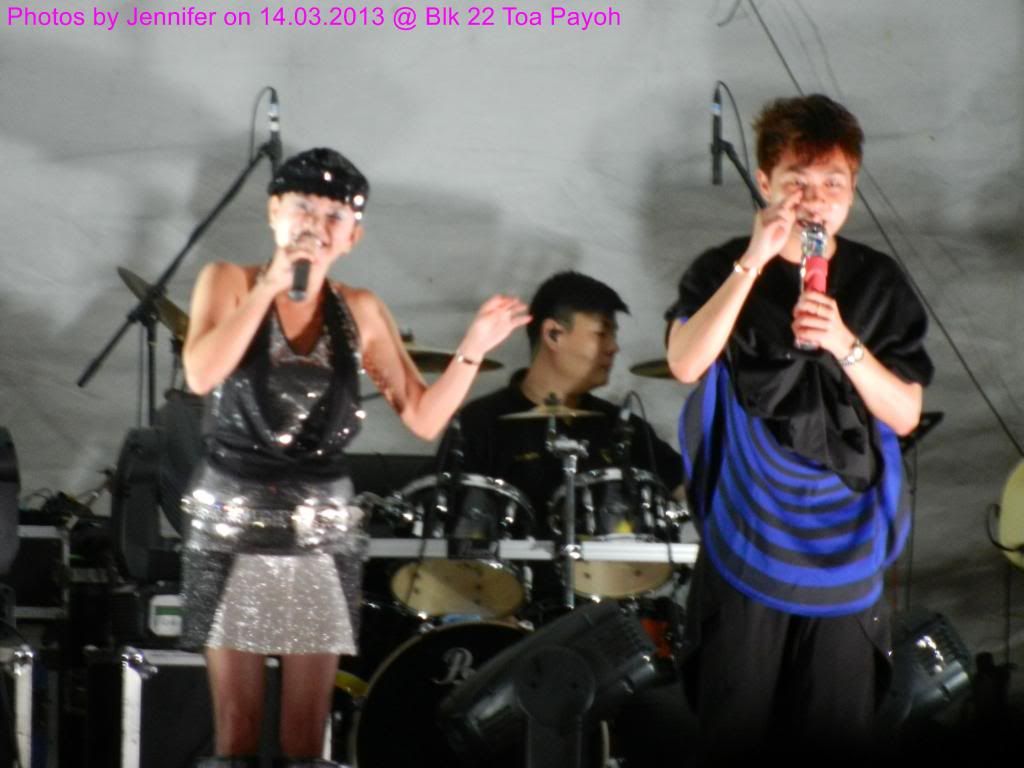 Pei Sha introduce out by Tian Yue. Qiong fang was asking Tian Yue to be host rather than singer. I think been a singer is better than host because once a singer become host, the passion for singing also fade.
Zhuang Qing Yu
Kai Lin