Jennifer say:

21/03/2013★二月初十★Thursday
★ Today Getai : Standard Getai(Change style of presenting this, this is much better) - This is a 大二伯 getai so cannot say no space. Still okay, no chairs but still got space to watch behind. But we took chairs tonight so not too bad, dun need to stand so long.
★Time watched:8.50 pm to 10.10 pm.
★Today Crowd: All audience are standing mostly at both end of the tentage. Only certain audience stand in the centre area.
★Videos upload to youtube: none.
★Me abt today Getai - Went with mum again to watch. Just to watch only since i think getai is a entertainment for mum and me. Rather than wasting electricity on TV, going out is better than standing at home. Still okay, the host as usually get to make audience laugh with his jokes.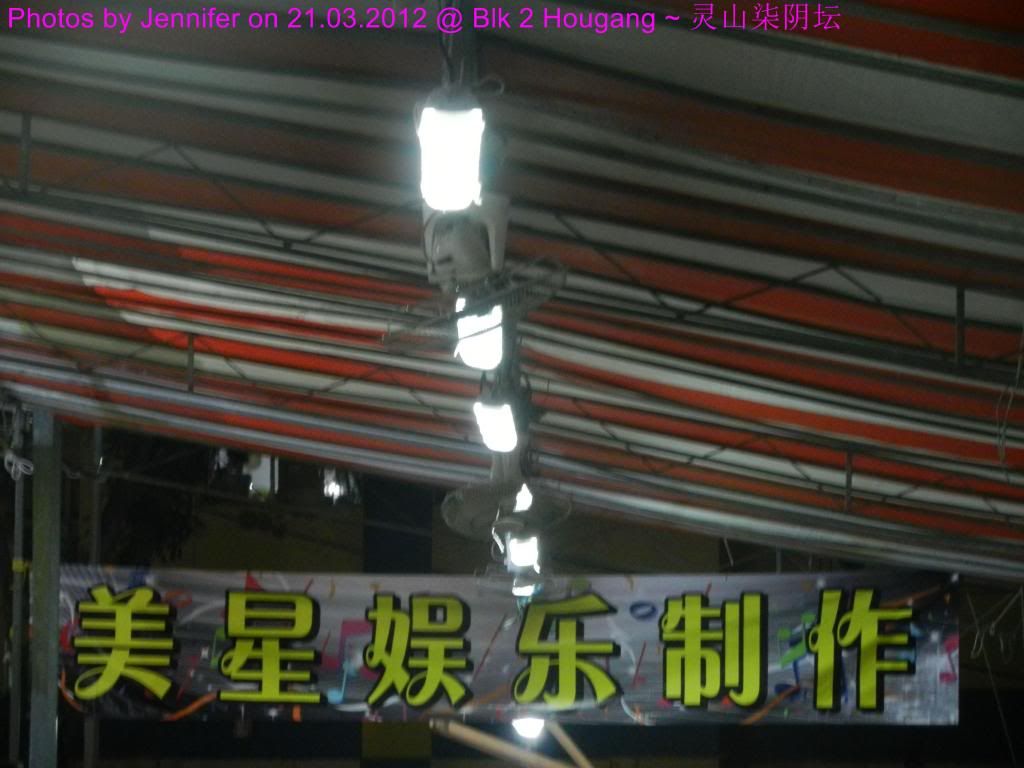 Getai Tai, i never watch getai by Meixin..hmm.first time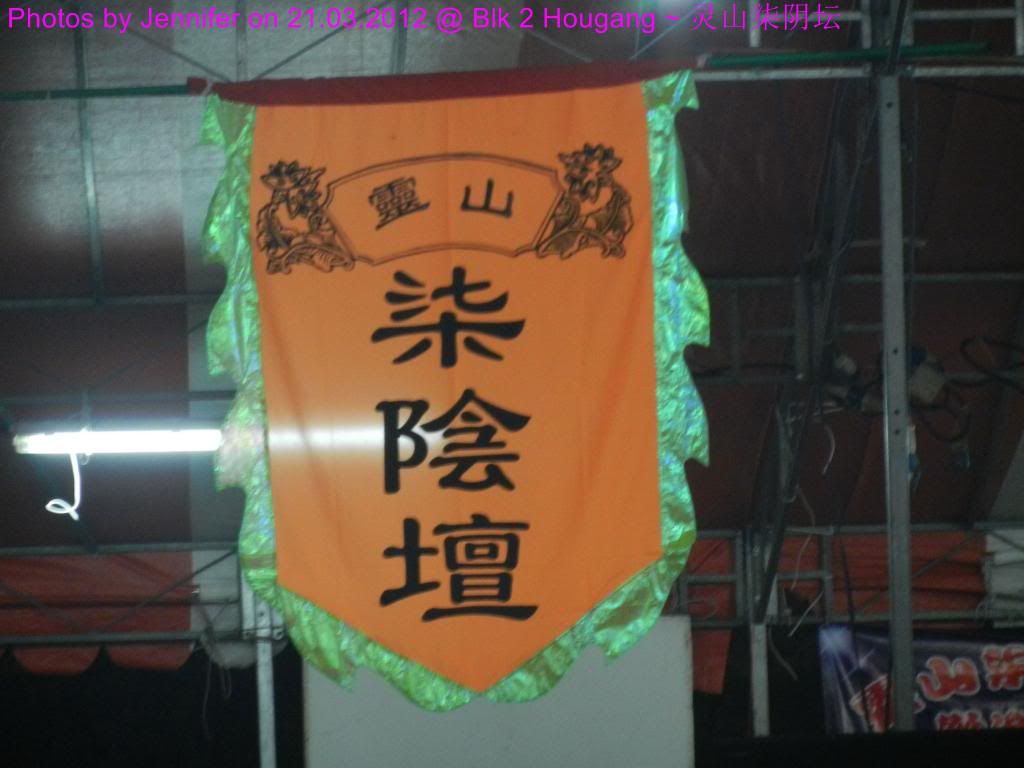 Temple Banner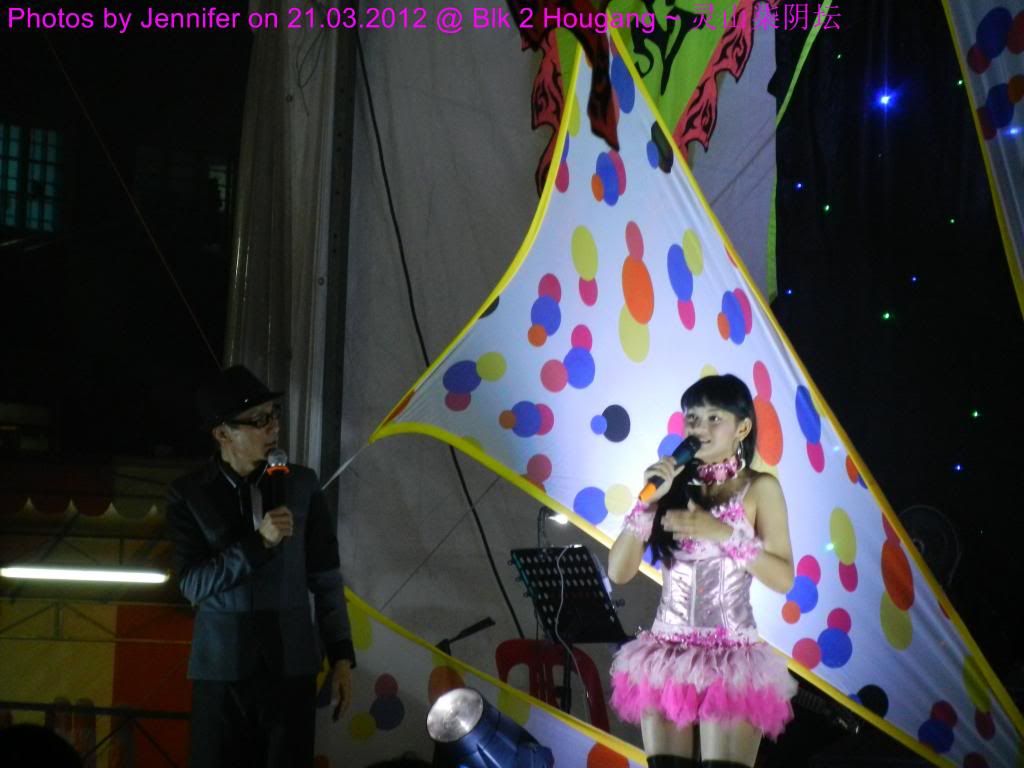 Xiao Ya Ya ~ 小雅雅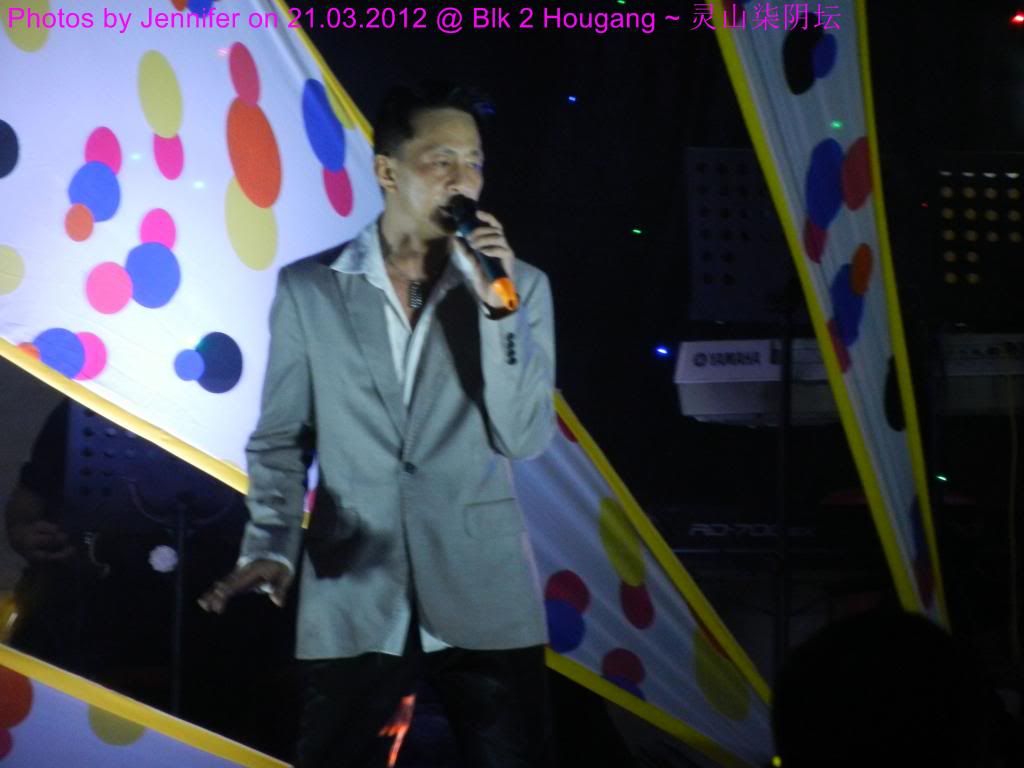 Jun Long - i am very engrossed in his 一生只有你. His style of singing is different from Tian Yue but both version i liked, jun long and Tian Yue. Hmm..whom sing this song i also liked..hahahah.
Stage, i like today stage
Kai Qing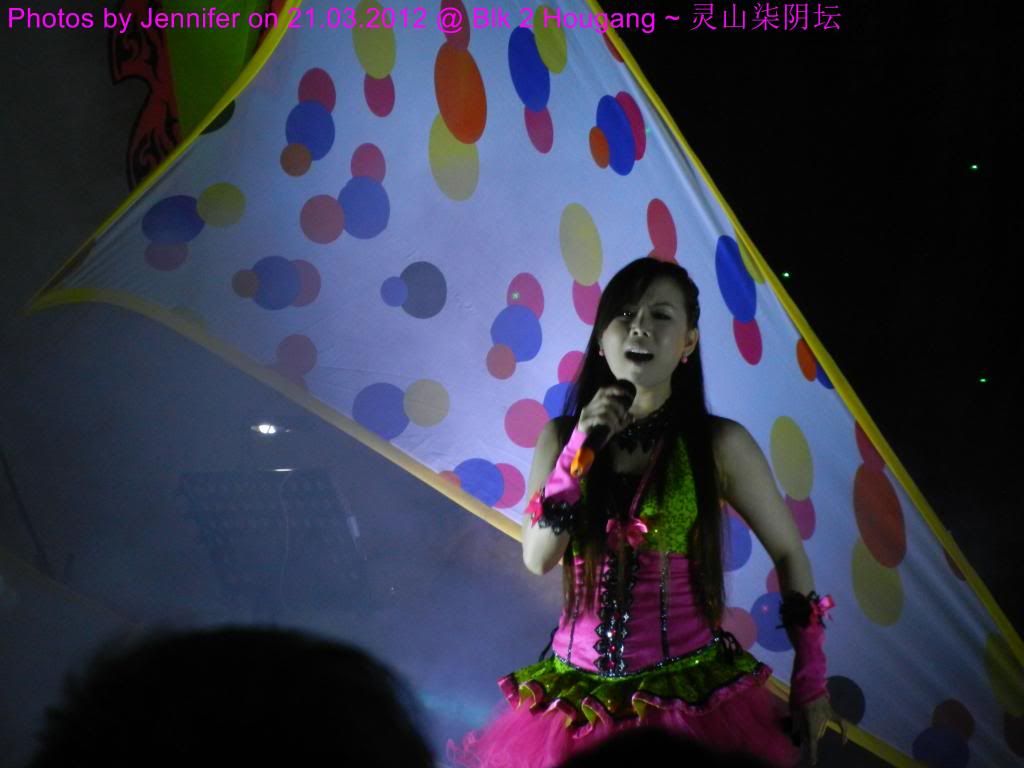 Ting Ting