Jennifer say:

01/05/2013★三月初二十二日★Wednesday
★ Today Getai - Open Field of Blk 831 Hougang. got limited chairs but i dun mind, less chairs in open field meant i got more options to slot my portable chair. Nice stage layout.
★Time watched:8.00 pm to 10.30pm ★Today Crowd: Super crowded
★Videos upload to youtube: 3 video
★Me abt today Getai - Today is Labour day holiday, went out the whole day to Bugis to pray to Guan yin. Then walk walk and ate dinner at AMK and went home. Settle my Bao Beis dinners before going out to Hougang. Hougang is quite near my kampong. Today getai is quite okay, long long time never hear Liu Ling LIng host and sing. i quite enjoy her songs. Today i went together with mum. Initally we place our chairs right behind the last row of the audience chairs but got one uncle said why dun place in front of their chairs..since uncle said he will block us, i told him if he dun mind, i will sit in front of him..haha...nice uncle.
陈建彬 ~ 白云 - Record this song finally. Like this song very much.
刘心玲 ~ 酒醉的探戈
刘玲玲 ~漂撇七逃人 - Another of my favourite song, i am searching Youtube for the proper name of this song. All i get is the title of my video but in my mum CD, the title is only named as 七逃人. Hmm..blur, dunno what should be the proper name of this song. Seldom got singers sing this song, last time i heard this song was by Huang Yi Wen.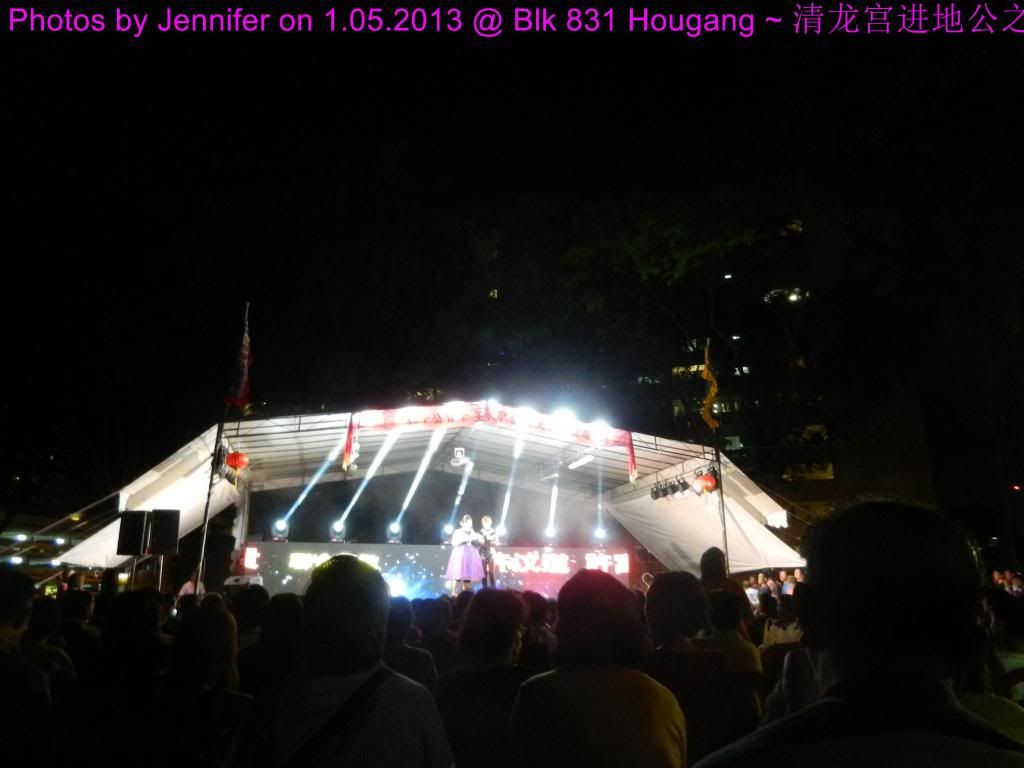 Stage, My watermark is cut off in all the photos, lazy to redo the watermark again so i just left it like that..apologies.
Xie Wei Na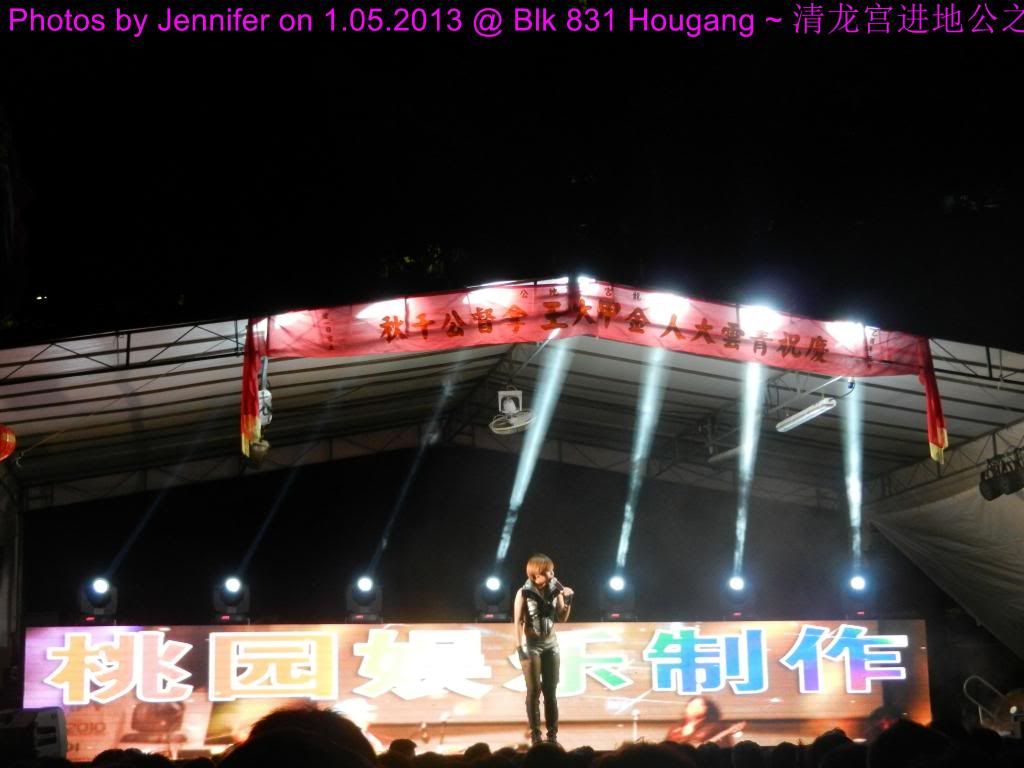 First time see 桃园娱乐制作, heard Liu Ling Ling said they are the first taizu to host at Cheng Huang Temple, i think refer to the one at 阿鲁姆甘律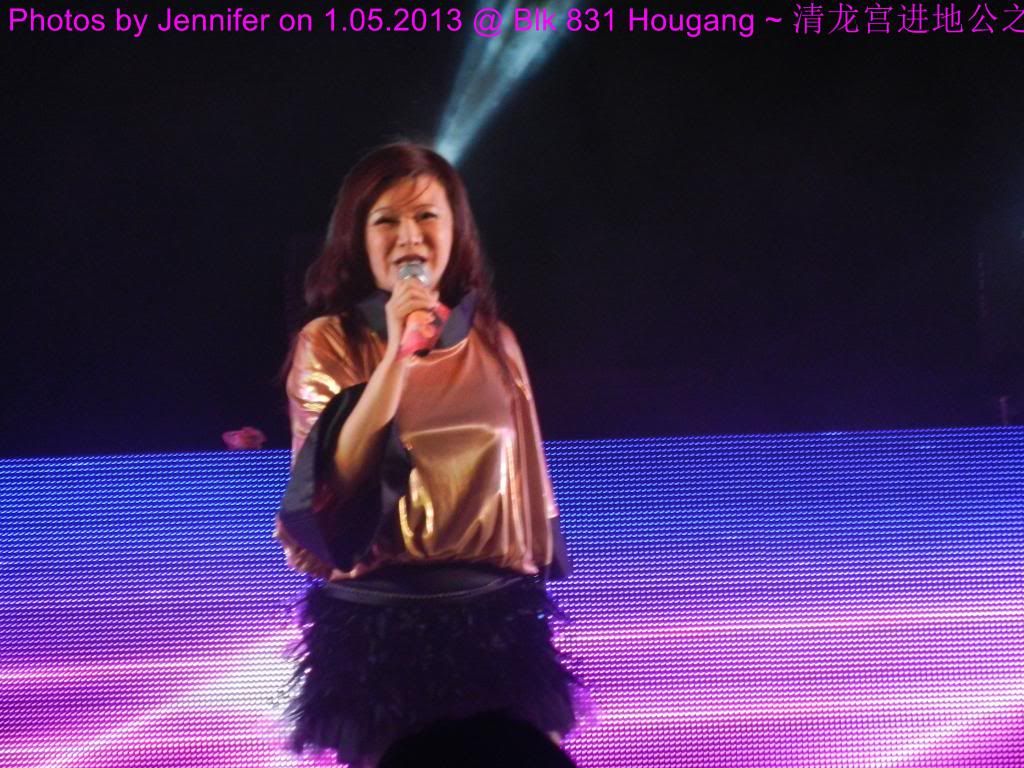 Liu Xin Ling
Chen Jian Bin
Lee Bao En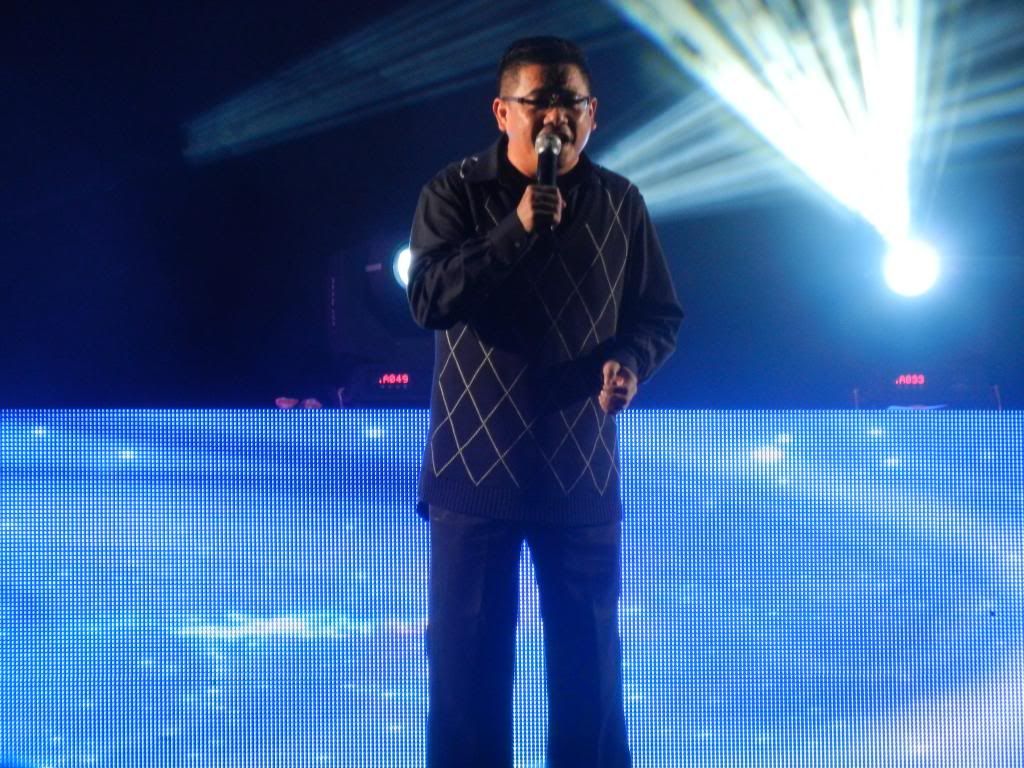 Qi Xuan
Huang Yi Wen