Jennifer say:

09/05/2013★三月初三十日★Thursday ★
Today Getai - 453A market is quite cramped but nevertheless, can still see if u got ur own chair with u. Stage is quite nice but the location i think is quite cramped.
★Time watched:7.50 pm to 10.30pm
★Today Crowd: Super crowded
★Videos upload to youtube: 3 video
妞妞 ~祝福 - starting to like her singing after listening to her in Blk 163 AMK the other day.
妞妞 ~阿娜答 - although she said she is not feeling well, i think her singing is still not bad.
王玫蕙 ~老Hero (潮州歌)
★Me abt today Getai - Went tonight by myself. AMK i am super familiar since i stay there like 15 years ago. Even my primary school Da Qiao is still there, not gone..haha..i sort of miss AMK. Till today, mum still go to AMK 453 market even though we shifted house for so many years. Ang Mo Kio is a super nice area, i love AMK. Quite crowded tonight but still think tonight getai is okay only. went there to play with cats only lah..hahahahaha.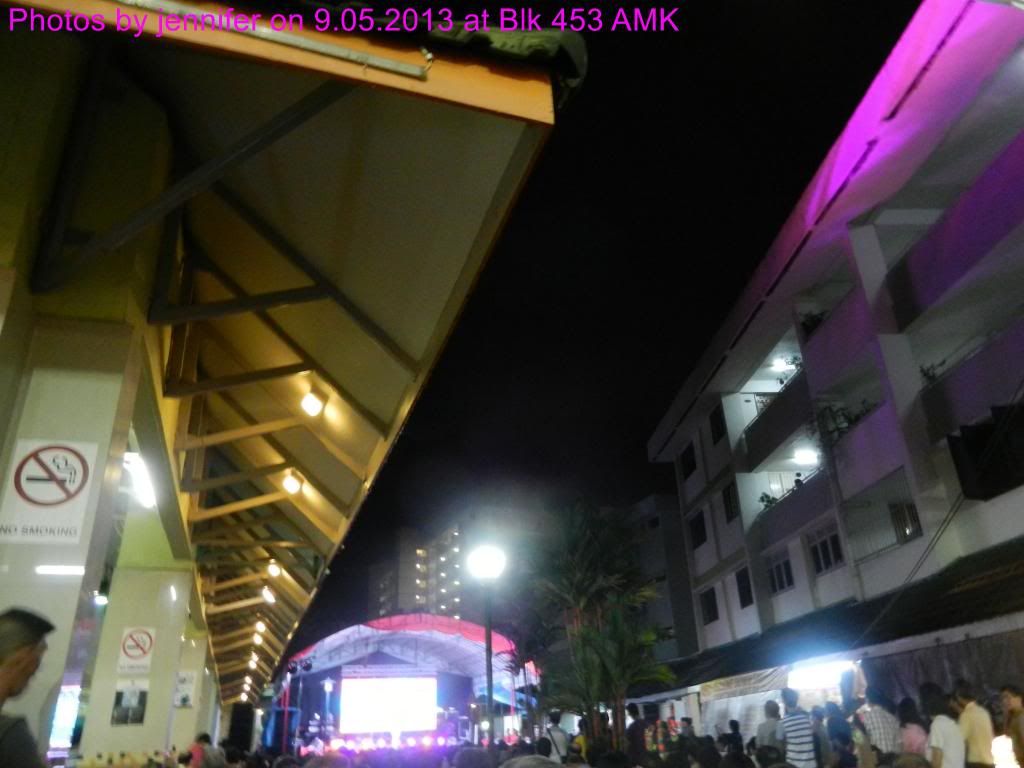 My Location- went early but still sit so far..zzzzz..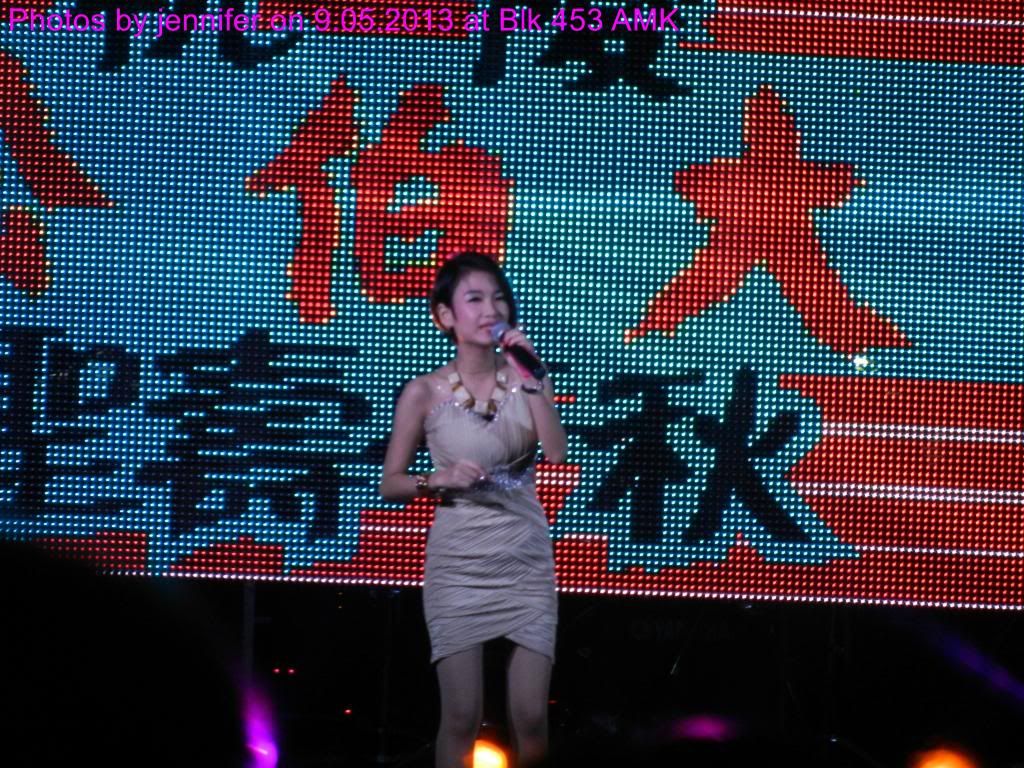 Host, Pei Fen
Ting TIng
Wang Mei Hui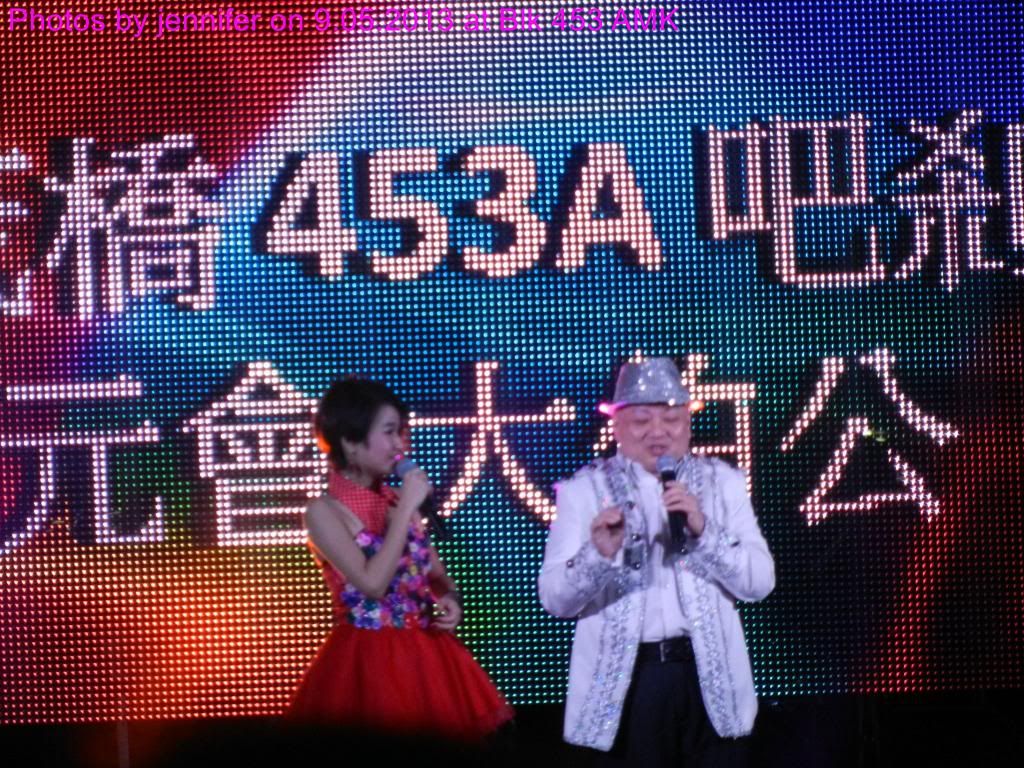 Wang Zhi Qiang
BBJM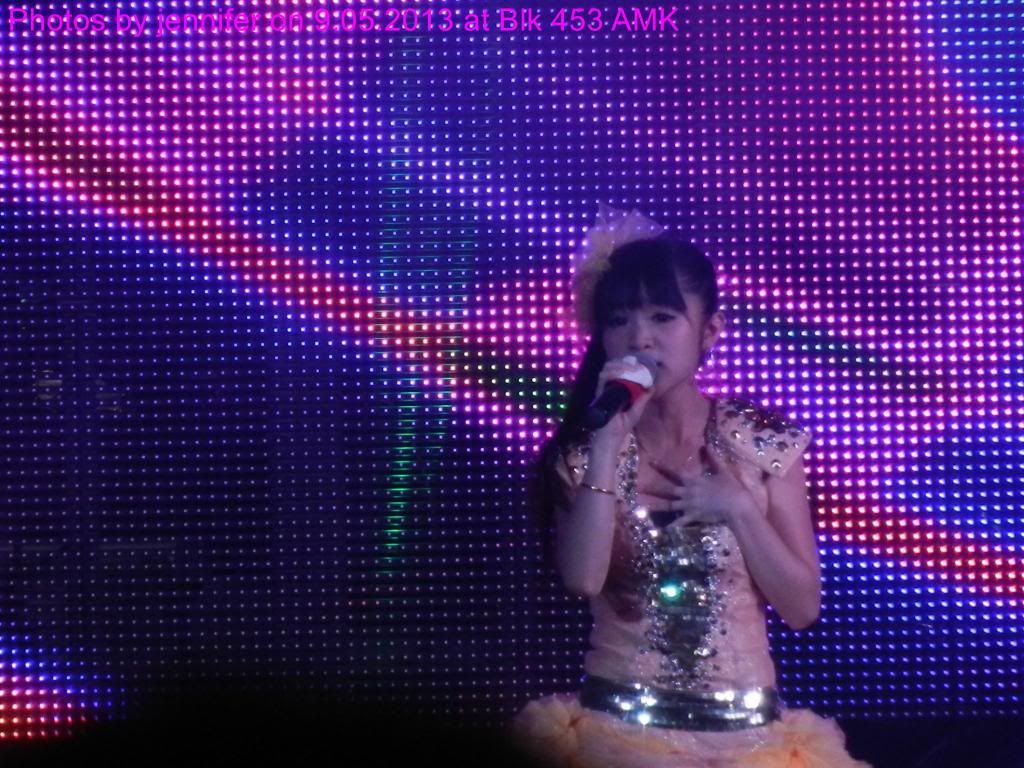 Lee Bao En
Niu Niu
Alan, Kai Lun