Jennifer say:

19/05/2013★四月初十日★Sunday ★
Today Getai - Nice stage.
★ Time watched:7.45 pm to 10.05pm
★Today Crowd: many empty chairs, quite easy to view the stage since not too crowded.
★Videos upload to youtube: 2 videos.
天悦 + 陈建彬 ~爱的路上千万里组曲
周炳顺 ~ 歌声恋情(华语版)
★Me abt today Getai - Today two first time - First time went to Eunos Crescent watch getai, First time video using tripod. I do not really have any tripod of my own, i borrow Brother photography tripod that is a 1.4kg monster. Heavy. I never use tripod for my camcorder before, today first time try..not good esp when i view the effect for the 1st and 2nd videos. Only the 3rd video is slightly better. Still not used to using tripod for videos, had ask meimei to teach me how to use properly next time.
My Location
Kai Lin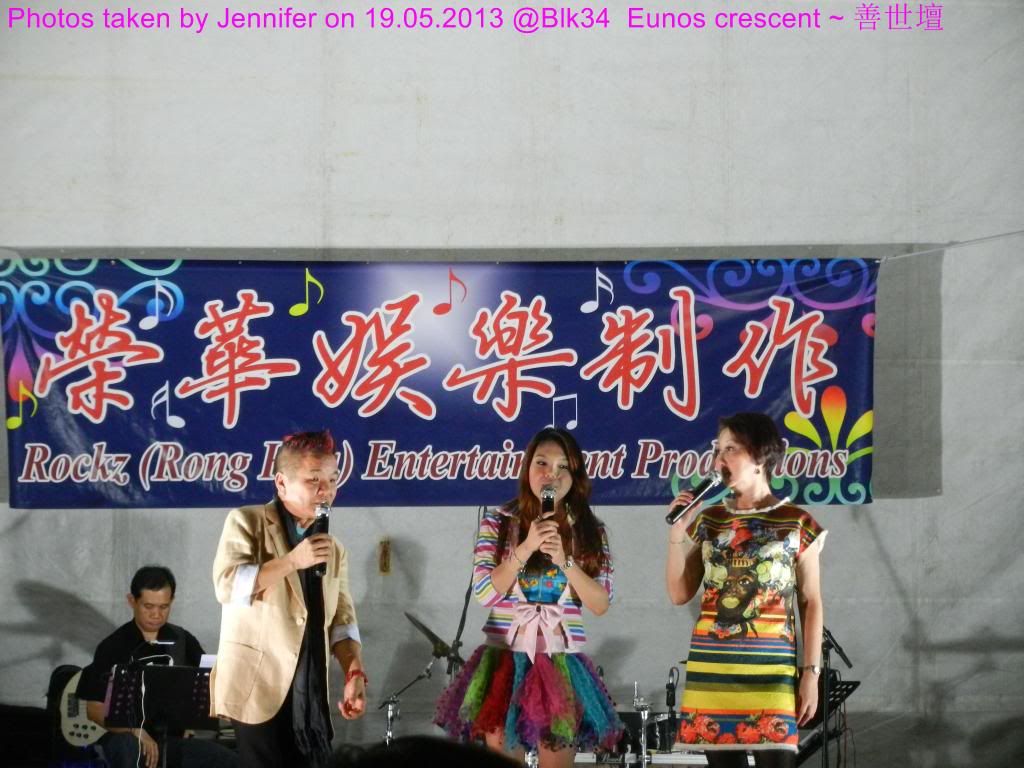 Chen Xiao Xin
Temple Banner, confuse with the temple name.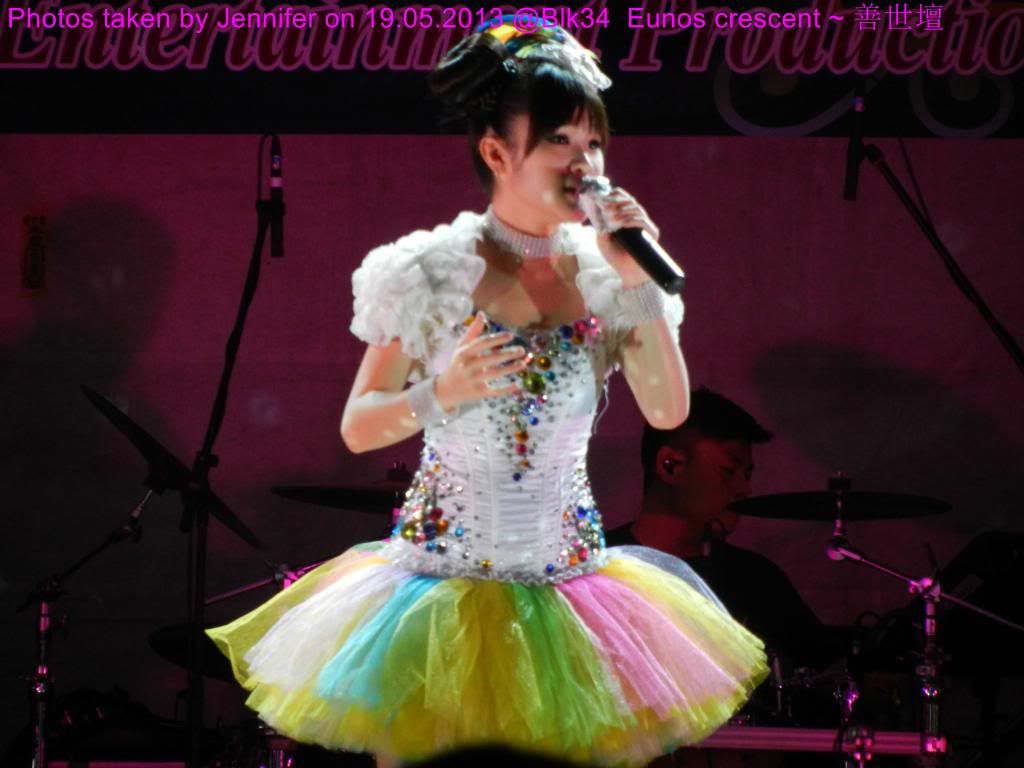 Lee Bao En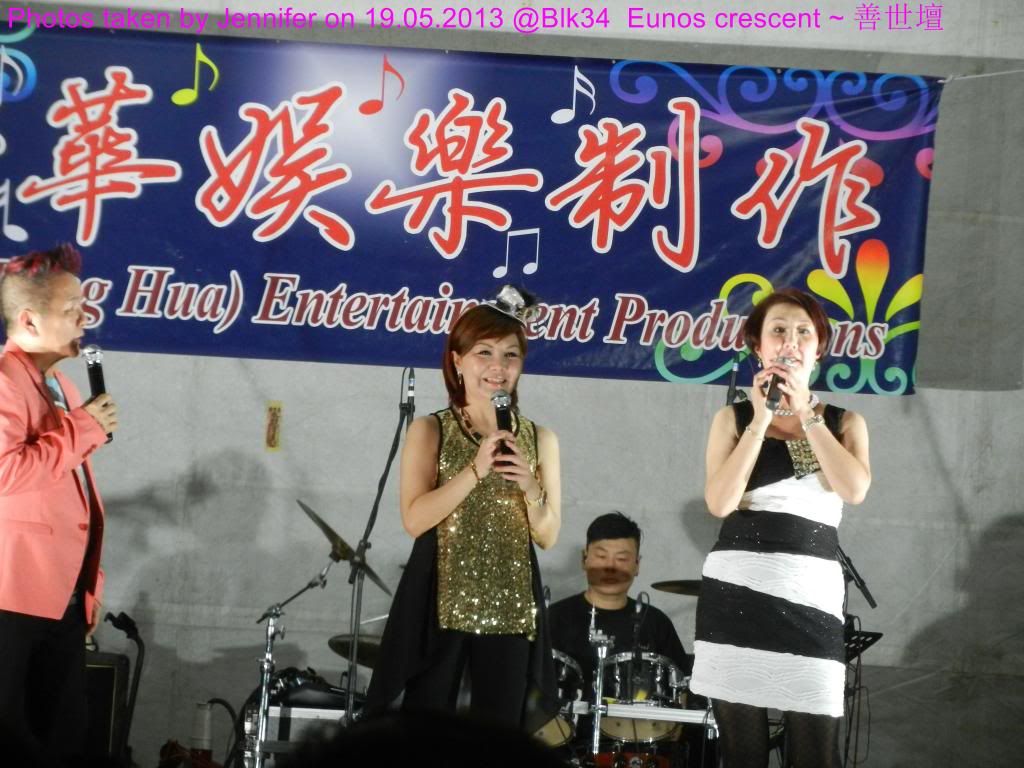 Zhen Ni - her traffic song is very nice, i did record her video but unfortunately, her videos ruined by my bad video taking skills.
Chow Bin Shun
Xian Hong
Tian Yue
Lim Shi Ling