Jennifer say:

11/05/2013★四月初二日★
★ Today Getai - Nice stage, i like getai on a open field so got lot of space for watching
★ Time watched:8.10 pm to 11.00pm
★Today Crowd: Super crowded
★Videos upload to youtube: 2 video of Tian Yue. Went tonight because i wanted to hear Tian Yue songs. never disappoint me everytime i go and support him.
天悦 ~美酒加咖啡组曲 + 妈妈请你也保重恰恰组曲 - like the combination of Hokkien and oldies songs. He had not combine Hokkien songs for quite sometimes.
天悦 ~高山青 - i also like this song...hahahaha..my version and meimei version not quite the same. Mine only focus on Tian Yue while Meimei one focus on Qiong fang and Tian Yue. I usually only zoom camcorder at singer only, not the supporting singer.
★Me abt today Getai - Went to Toa Payoh twice, in the afternoon went to Toyogo to buy things, luckily never arrange to meet meimei coz we bought too many things. Three of us need to carry all the things home..faint..got totogo, shop like free like that. Tonight went with mum, we brought our own chairs..it is a good things sometimes when Tian Yue is the last singer coz that time, most chairs are empty, i went to a location near the stage..can see super clear so i like my videos tonight, super clear. i like tian yue songs tonight..nice esp the Hokkien qia qia...super long time never hear combination liao.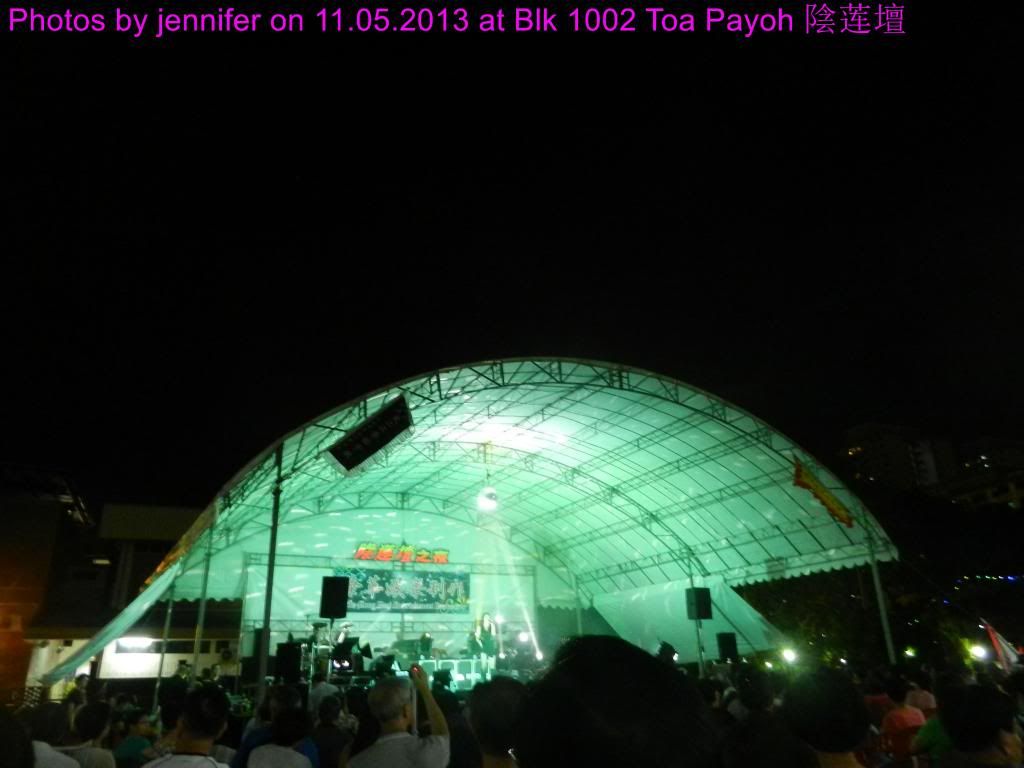 My First location, i shifted three times
Chen Xiao Xin
Zhuang Qing Yu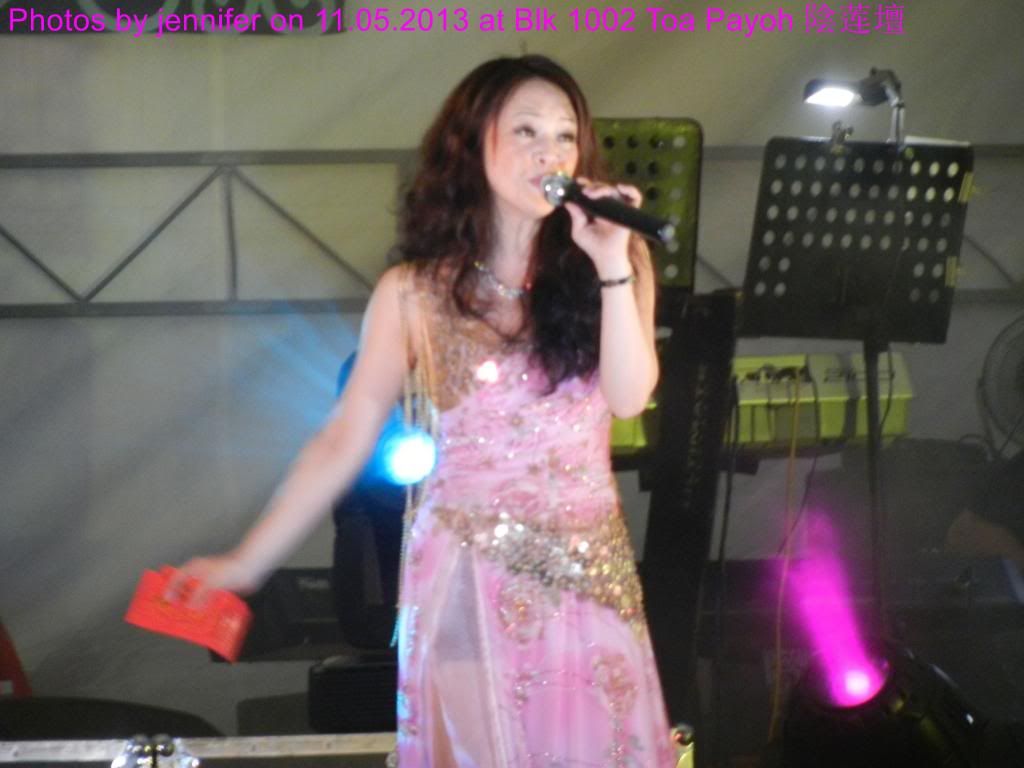 Xian Hong
Zhu Feng - super blur as the light are very dim.
林诗玲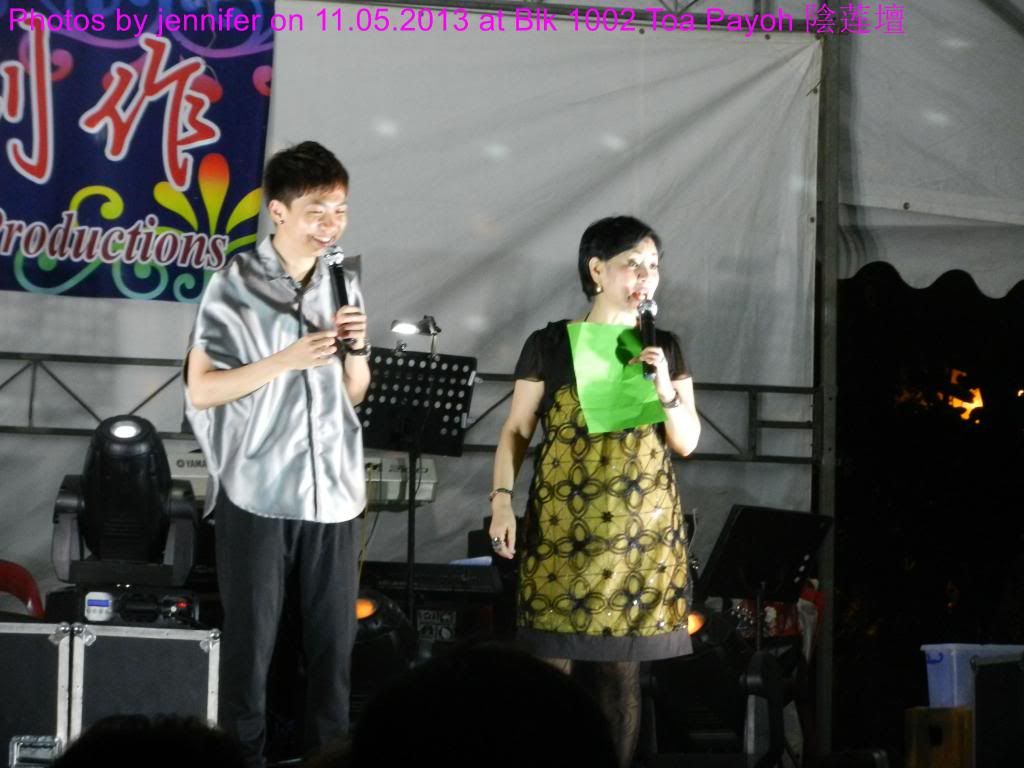 Tian Yue