Jennifer say:

14/05/2013★四月初五日★
★ Today Getai - Nice stage.
★ Time watched:7.20 pm to 8.15pm
★Today Crowd: many empty chairs, quite easy to view the stage since not too crowded.
★Videos upload to youtube: 4 video of Tian Yue.
天悦 ~爱的苦酒
天悦 ~ 请你放开我
天悦 ~ 恨你不回头组曲
天悦 + 李佩芬 ~ 蝴蝶梦 - difficult to sing duel with Pei Fen, too high key but this is a good attempt. i think whether the song is good or bad, so long as dare to try on stage, it is consider an achievement.
★Me abt today Getai - Went direct after work as i wanted to chase Tian Yue singing at 850pm. Never went St George Road before. I checked that Boon Keng is the fastest way to St George road. Initially plan to walk to Tai Seng MRT but at the end of the day, decided to go Hougang MRT. My colleague help me ask boss if can take to to Kovan MRT..my boss is okay with it so she drove me to Kovan MRT. My boss always drive all of us to Hougang area, from there i take bus back home almost every day. Back to getai, not difficult to find the area, from Boon Keng, i can take any bus to st george road that is only 1 bus stop away from Boon Keng MRT. Then i any how walk, i just need to find the block and then locate the sound system and then can see the stage liao. Quite easy lah. I reached there at 650 pm and sit down to chat with Mr Tan. and then go find Meimei and kaypoh with her phone..hahahahahahahahaha..Since I went to support Tian Yue , i only watch till his performance. Furthermore, i dun wan to go home late alone at night.
My Location, hmm.. and tonight learn how to go to St George road by myself..yeah..i learnt another new area..good good, i am not an mountain turtle.
Temple event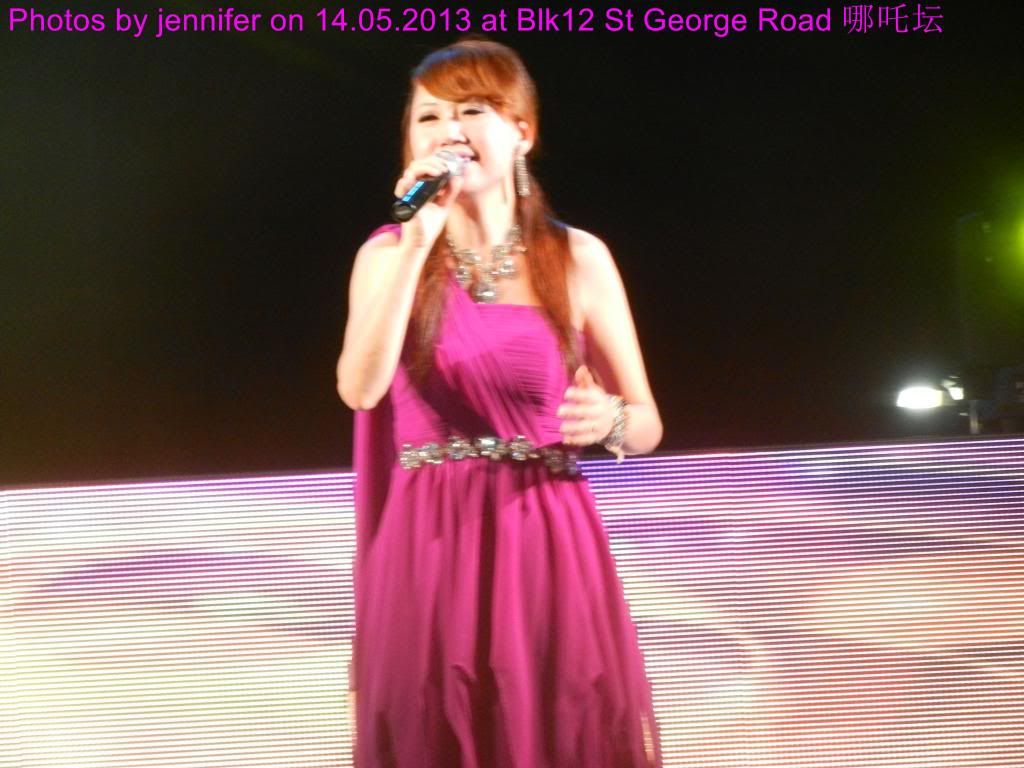 Yuan Jin
Tian Yue
Lan Xiao Ling