Jennifer say:

Today went sheng hong temple to watch Taiwan opera troupe. So long never chase opera so kinda of miss opera. Ming hua yuan never disappoint me, today is a good show. Today story: Today story is about 八神之一: 韩湘子 before he attain immortal. Nice story.
Han before he was reincarnated was a crane whom had a lovely wife.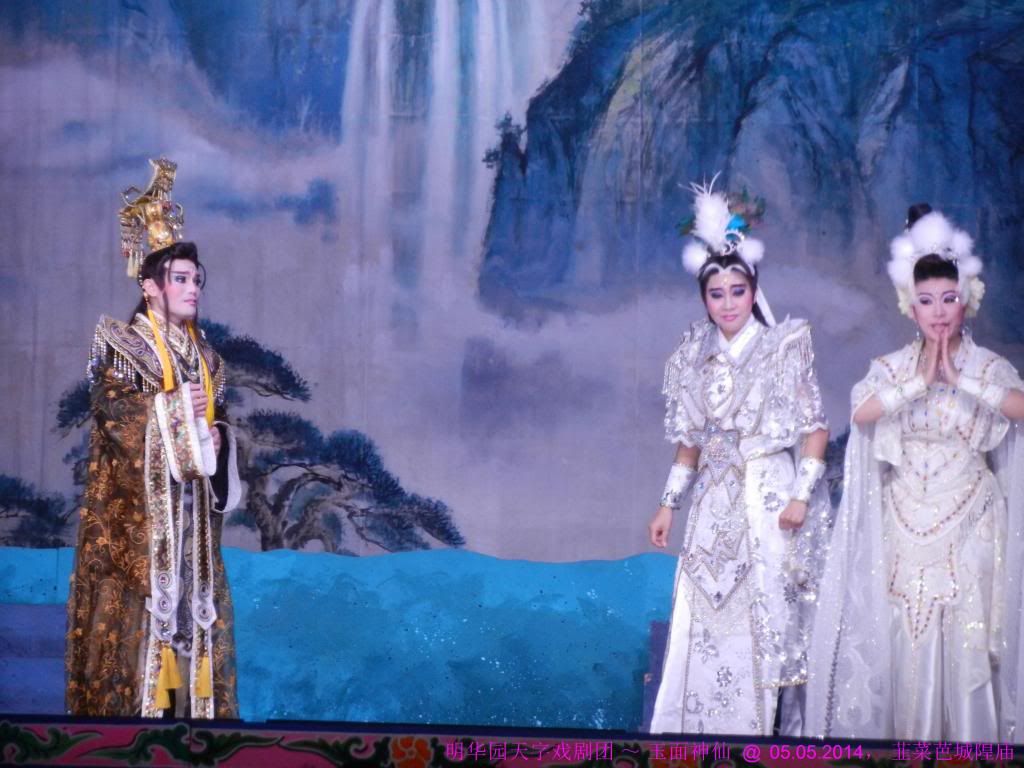 By fate, they meet the emperor one day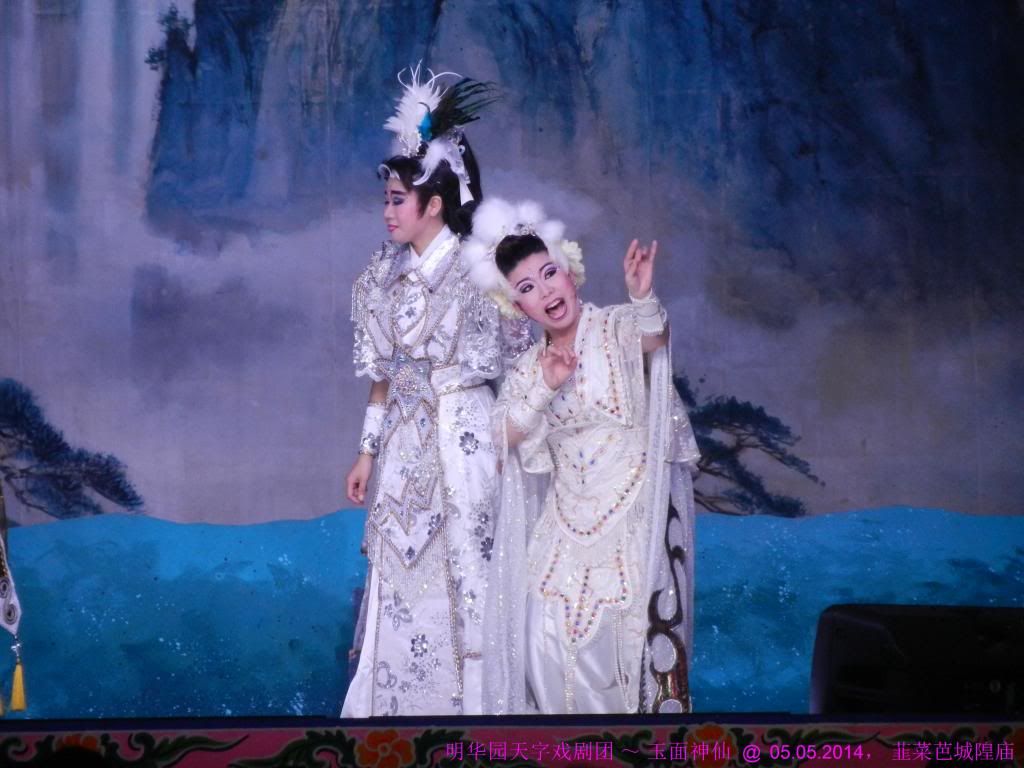 Han managed to save the emperor from demons.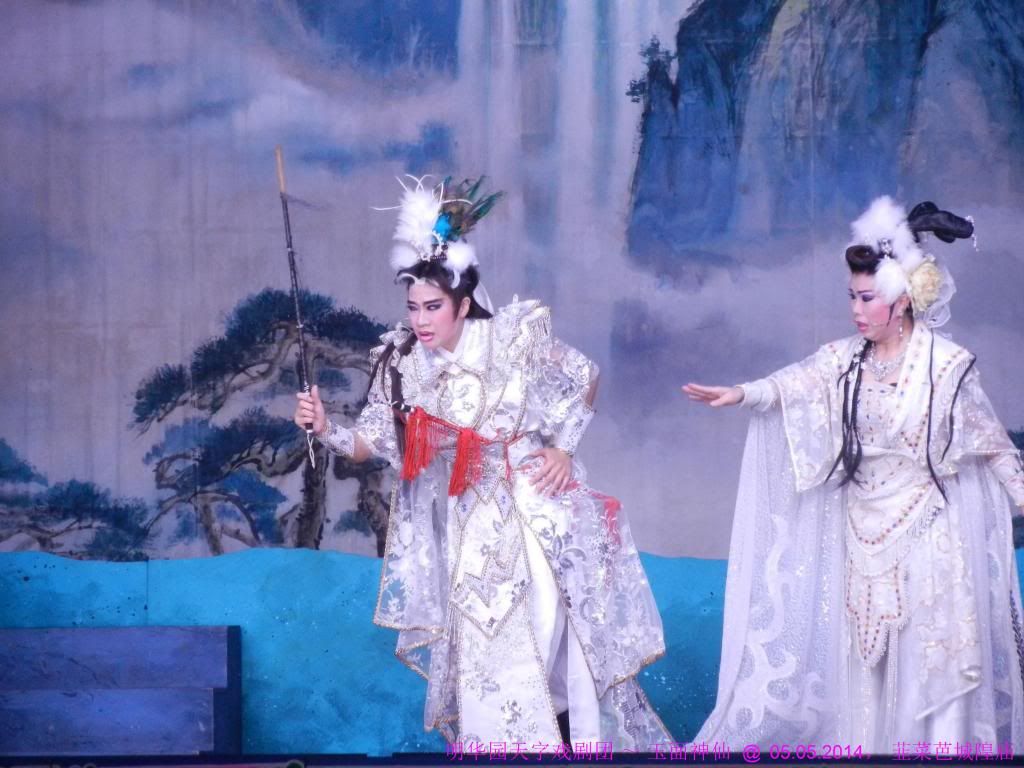 Unfortuanately, Old han General (Han's father before Han xiang zi was born) thought he was a villain and wounded him seriously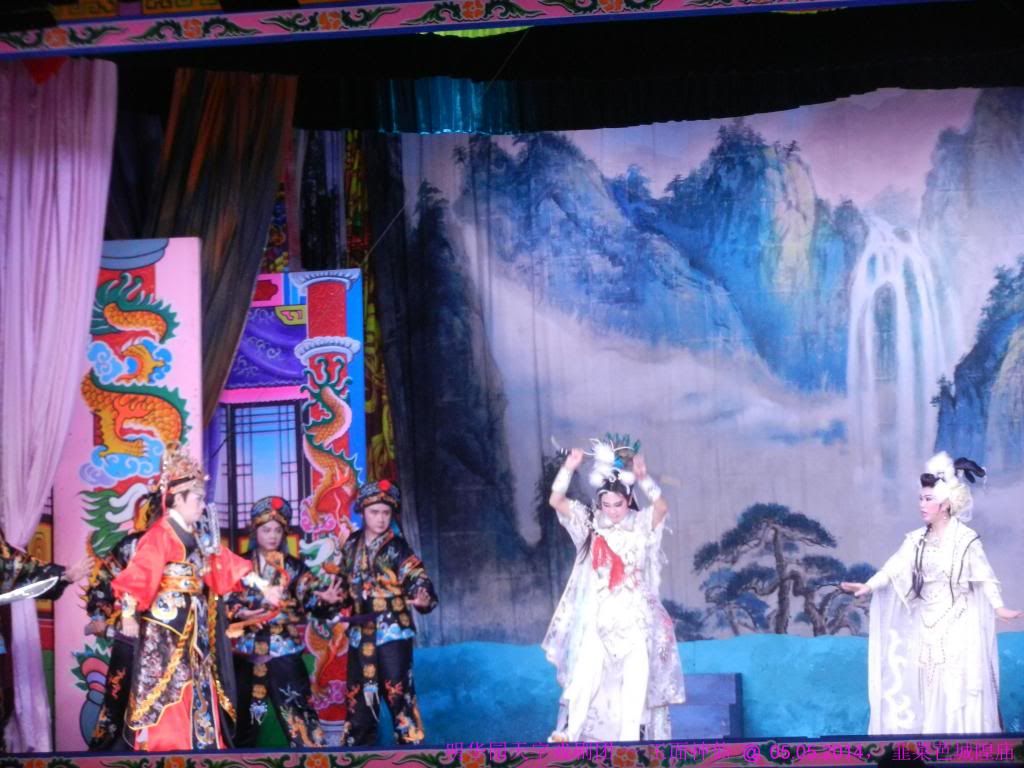 达摩appeared. He let Han see vision of his next life
Han's Mother
达摩 advised Han to be reborn as Han's son.Without any choice, Han agreed.
达摩
Han cousin and aunt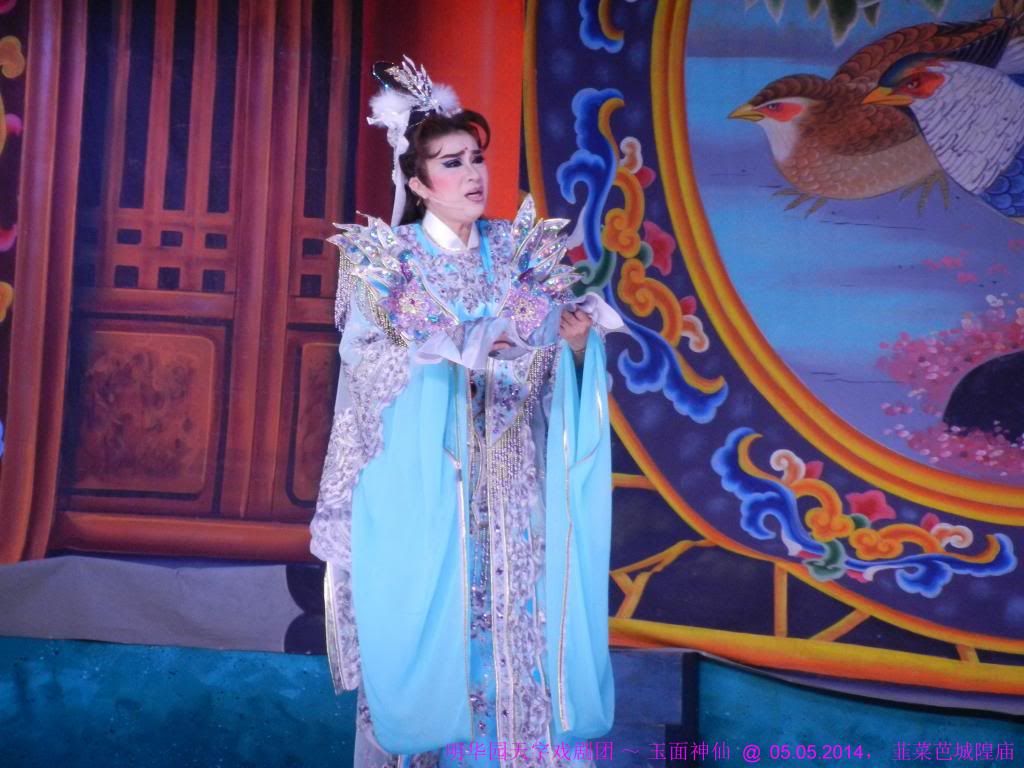 韩湘子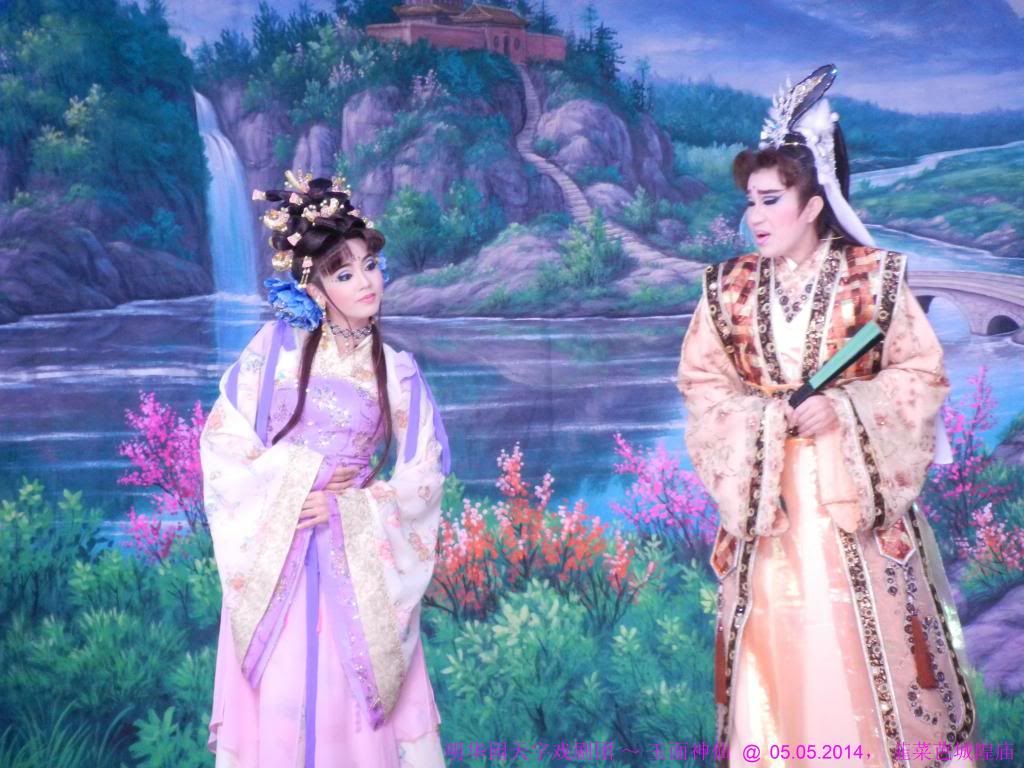 韩湘子与表妹游花园
Han Questioned Da Mo why he must be reborn the house of his past life enemy. Da Mo said Han must find the magical flute first before he can attain eight immortality.
八仙的其中三仙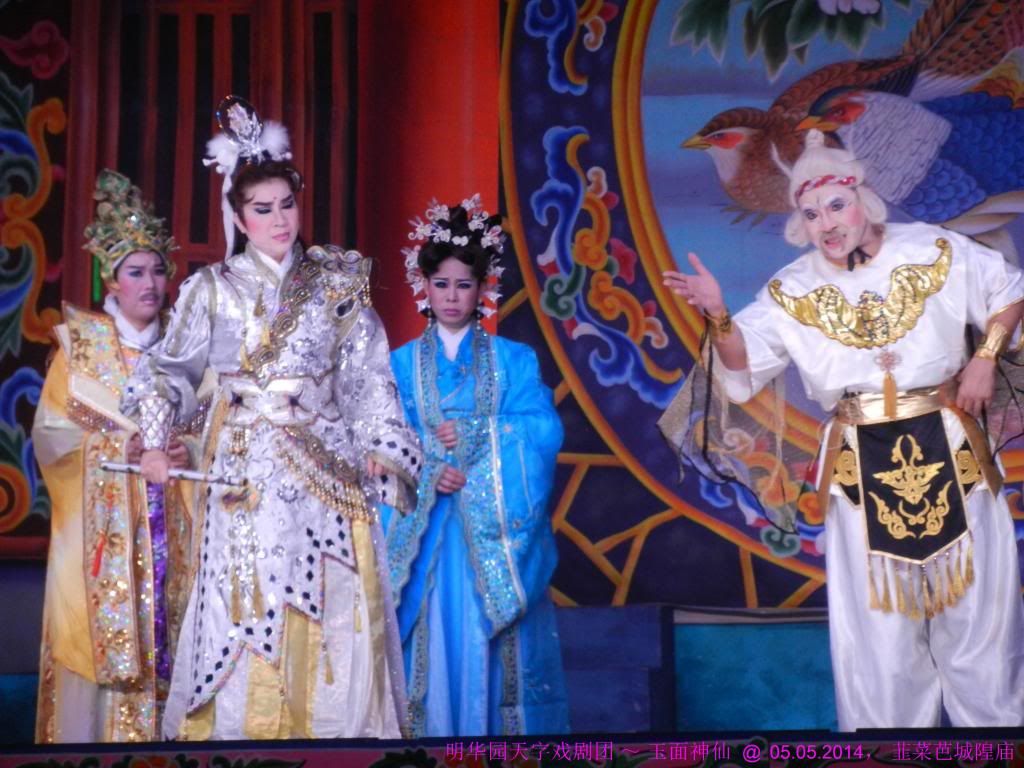 Han found the flute and used it to find his wife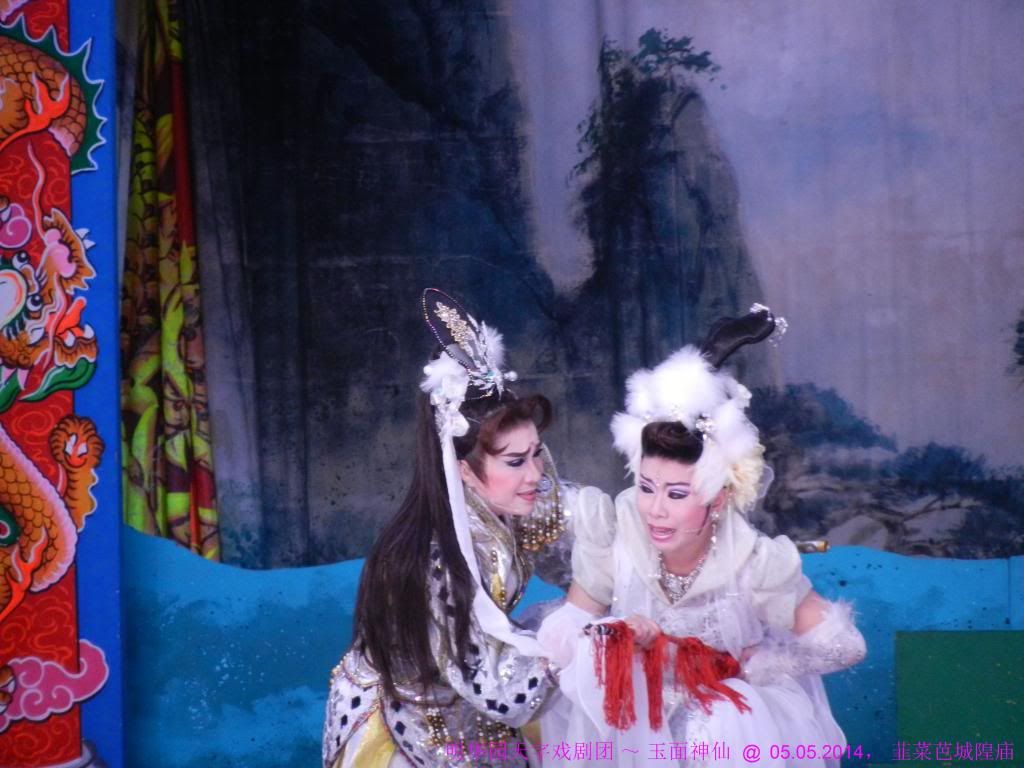 By ill fated, Han wife was killed by Han's father.
Han turned crazy and used the highest 8 note of his flute against the immortals.The immortals were unable to fight the highest pitch note of the flute.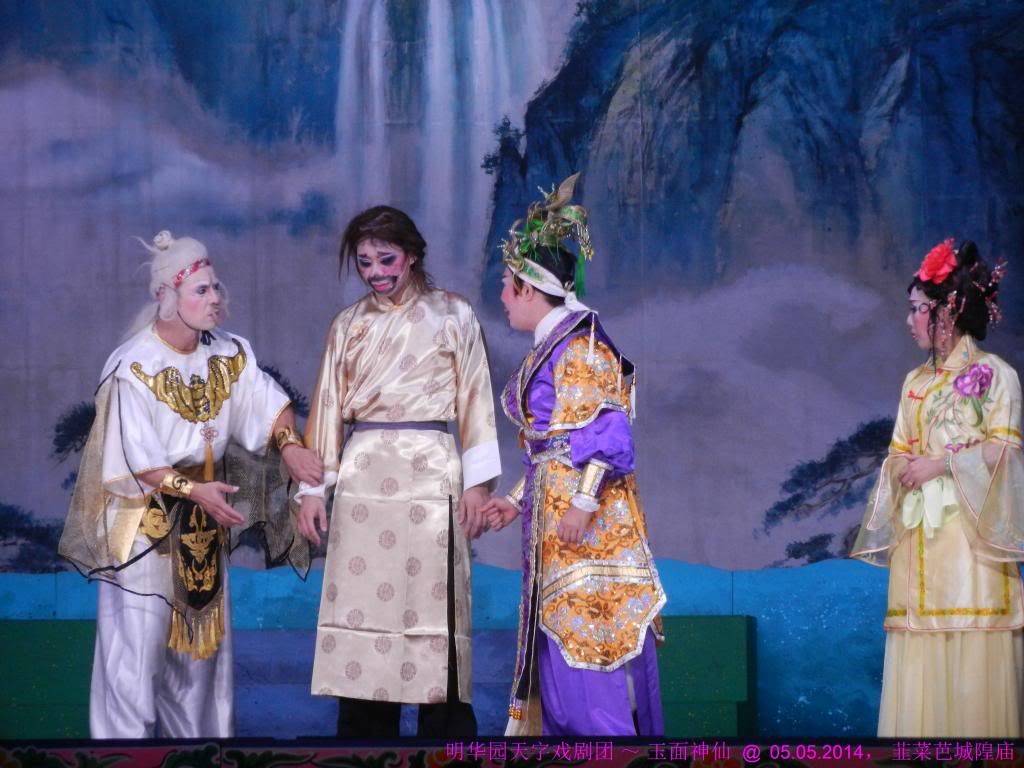 the immortals find han's servant to assist them in controling Han. Han's servant was deaf due to overexposed to the flute's music.
Da Mo agreed to help han's wife.