Jennifer say:

Went esp to watch tonight performance. I thought it will be a nice performance and indeed, tonight is the best show i had watched esp it is a comedy performance.
Today story: A man was given a portrait of 4 beauties. In order to find the 4 beauty, he disguised himself as a woman and sold himself in the house of a rich man where there live the 3 beauties he meet at the riverside. The story ended with him marrying the 3 beauties and his own cousin, fulfilling his dream of 4 beauties.
Rich Prince
sister of the prince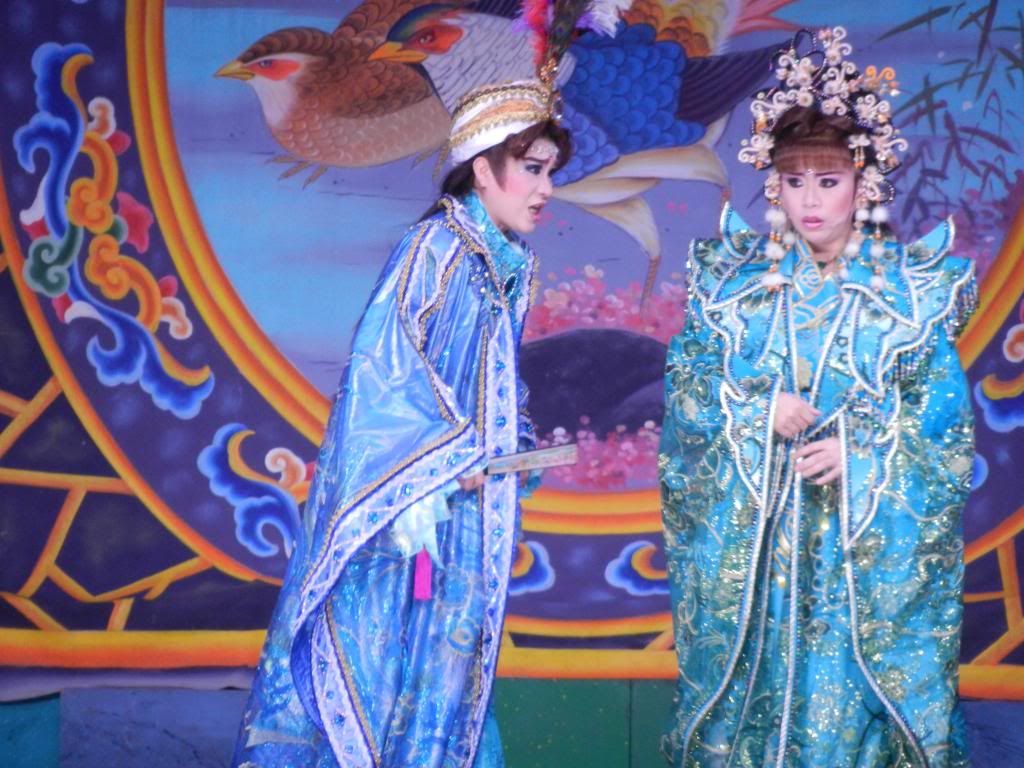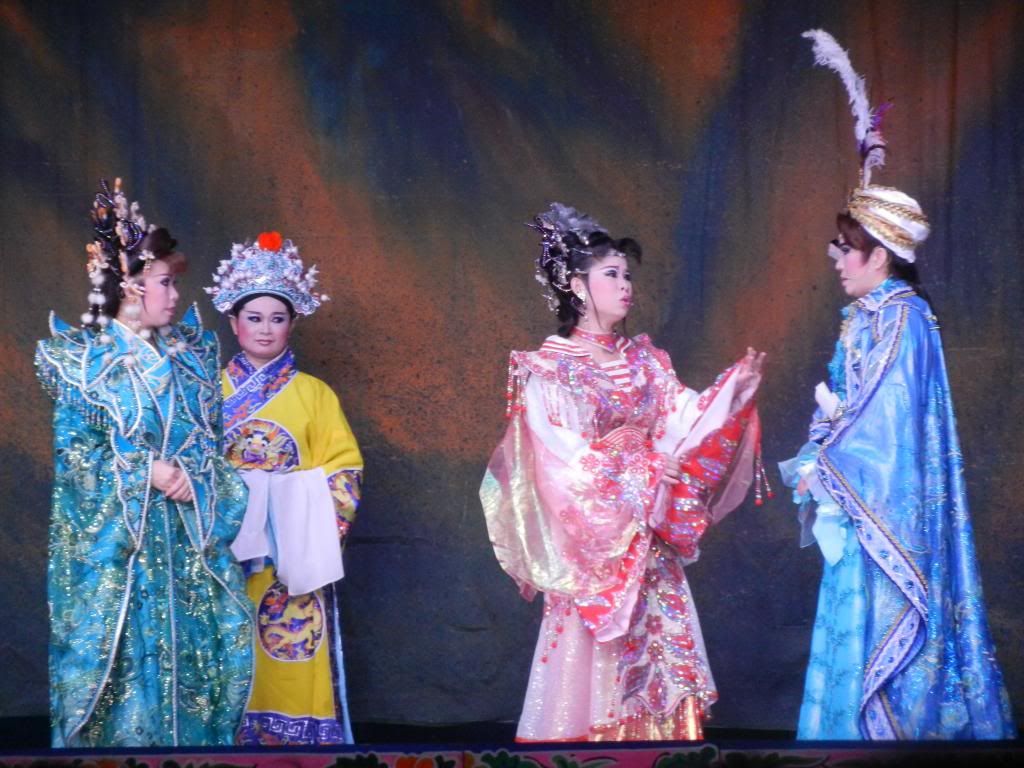 The mother revealed that they are not real siblings so actually they can get married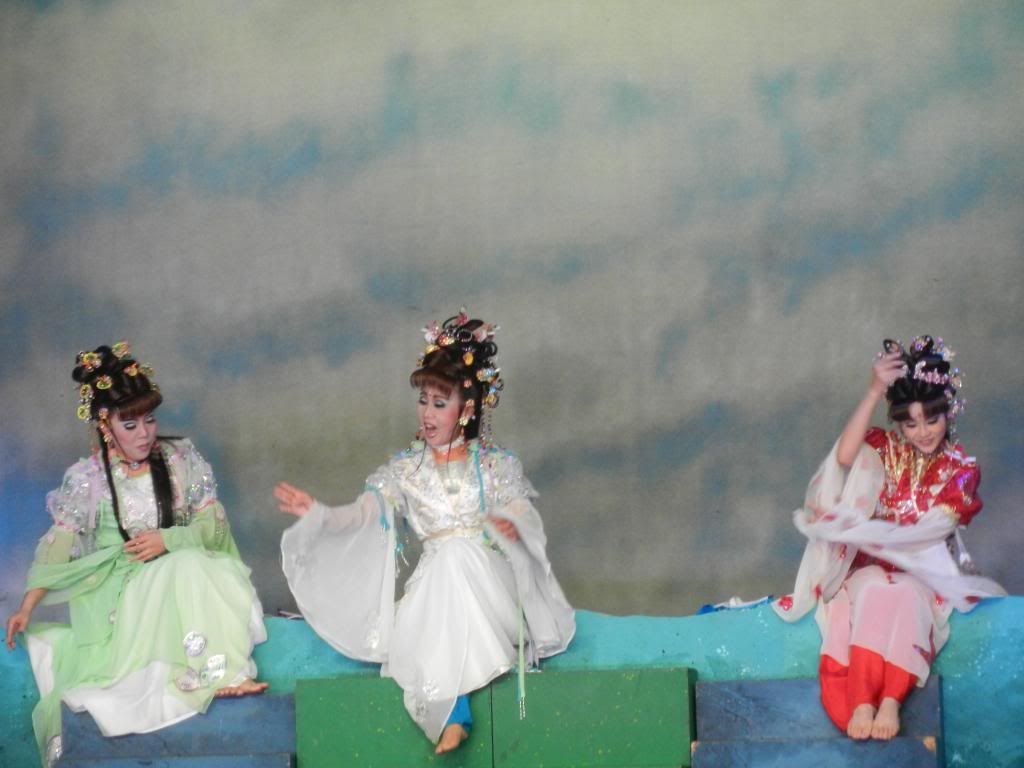 at the river side, the prince see the 3 beauties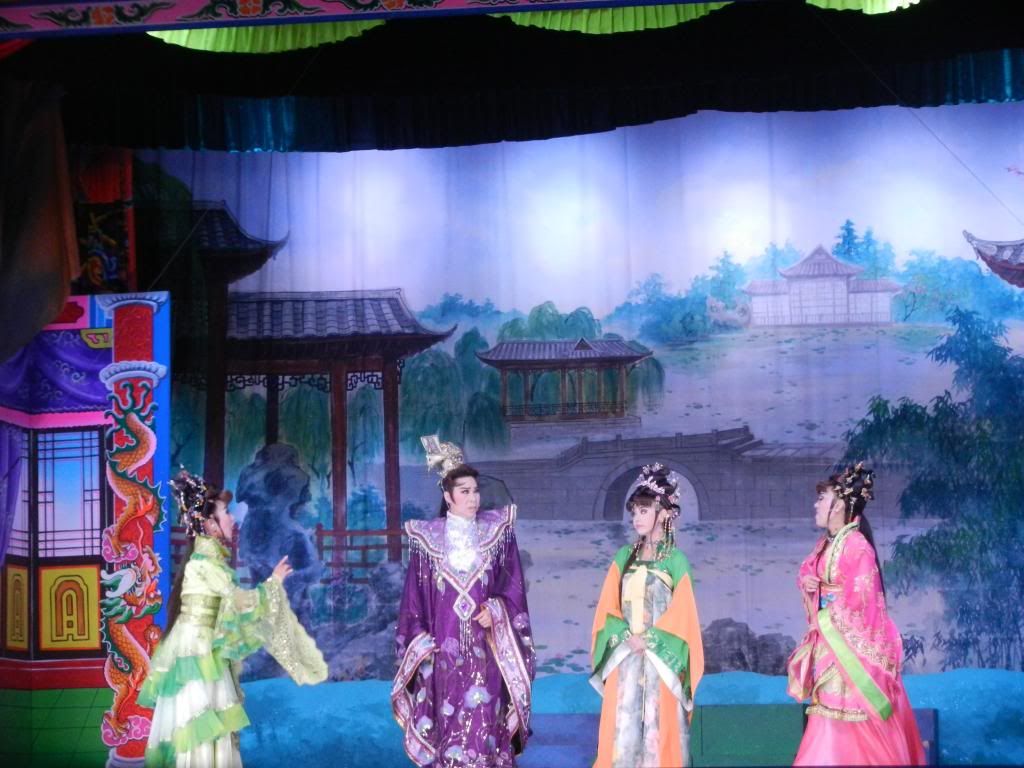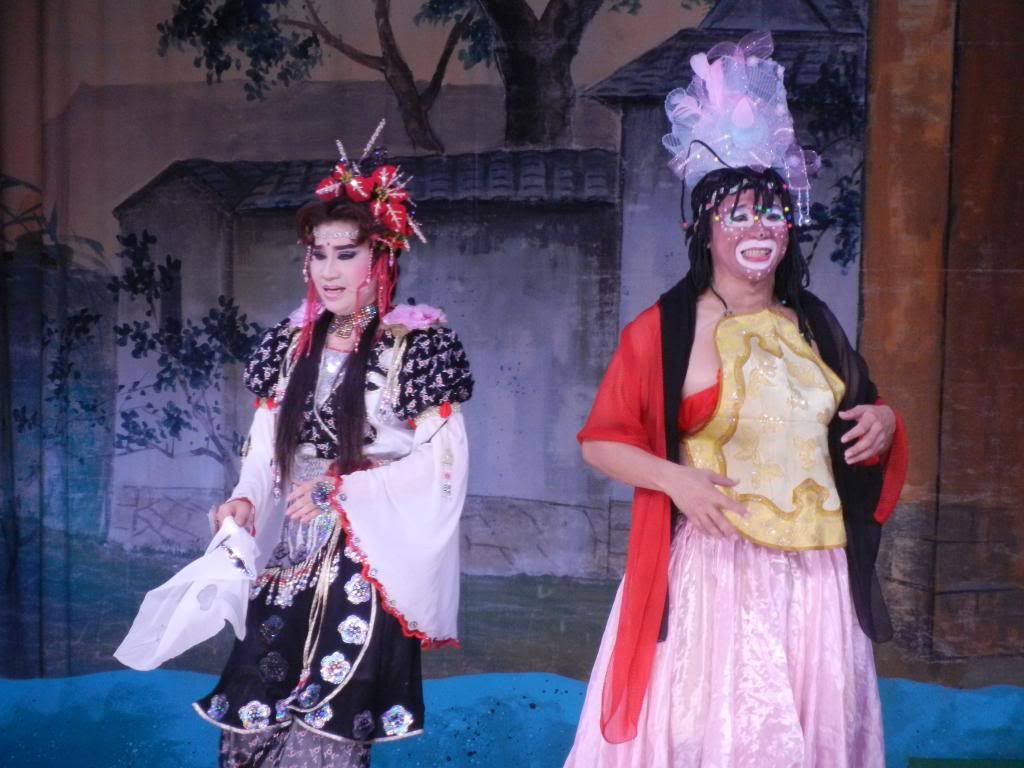 风流皇子,becoming a woman in order to be close to the 3 beauties. Very funny performance here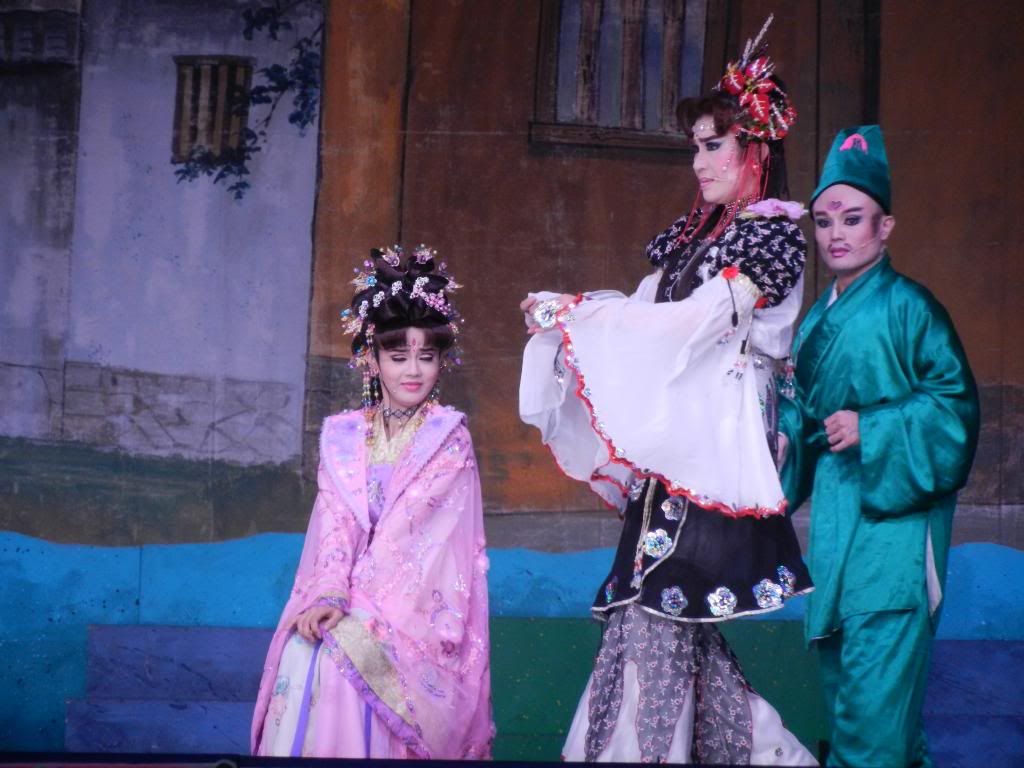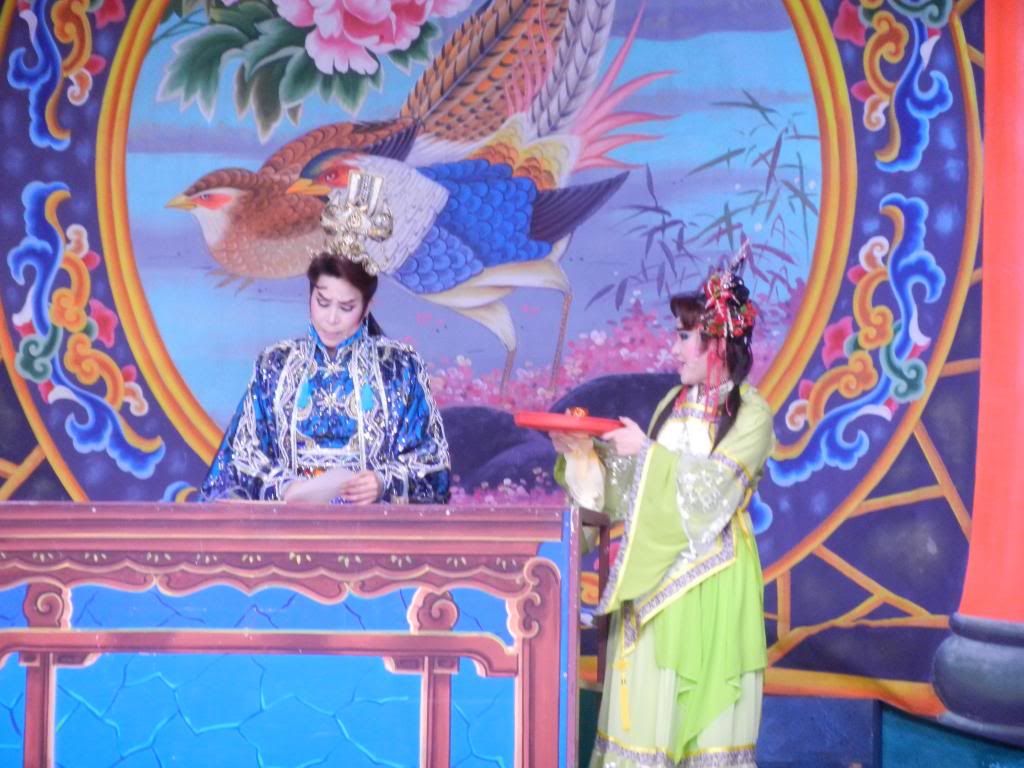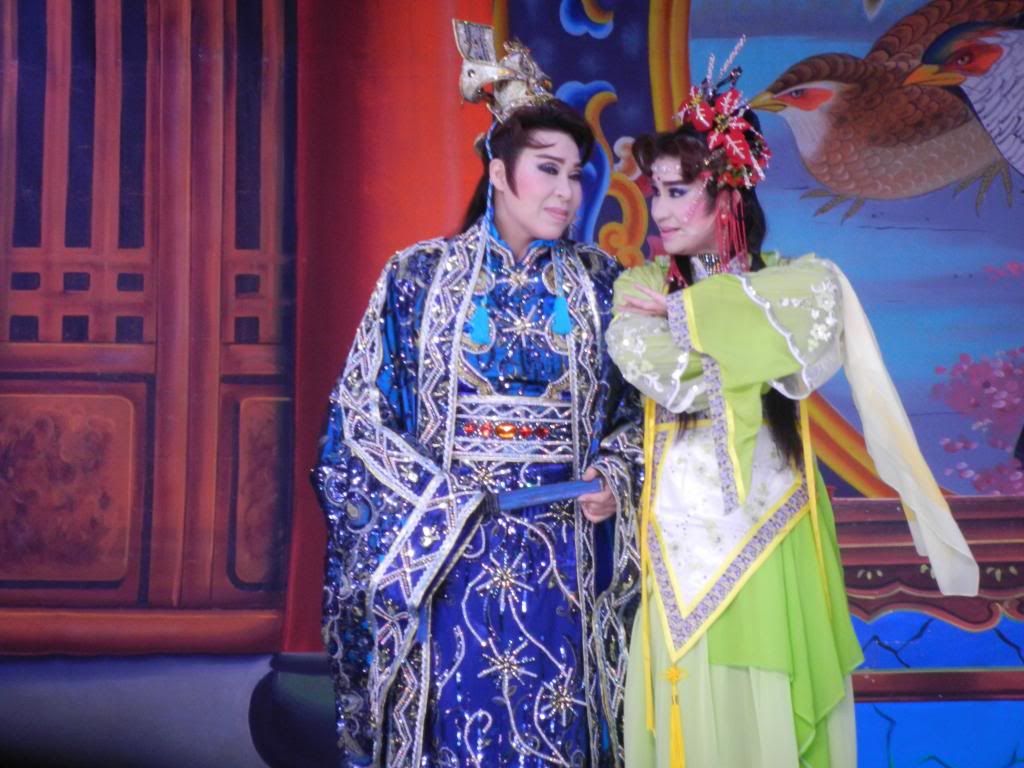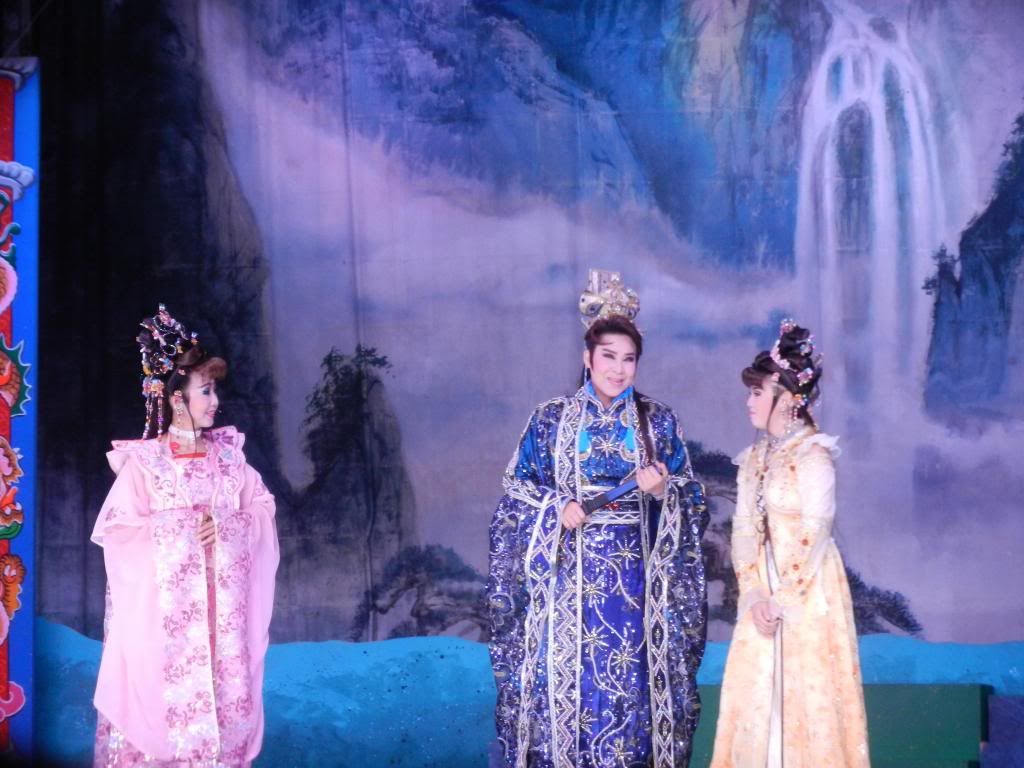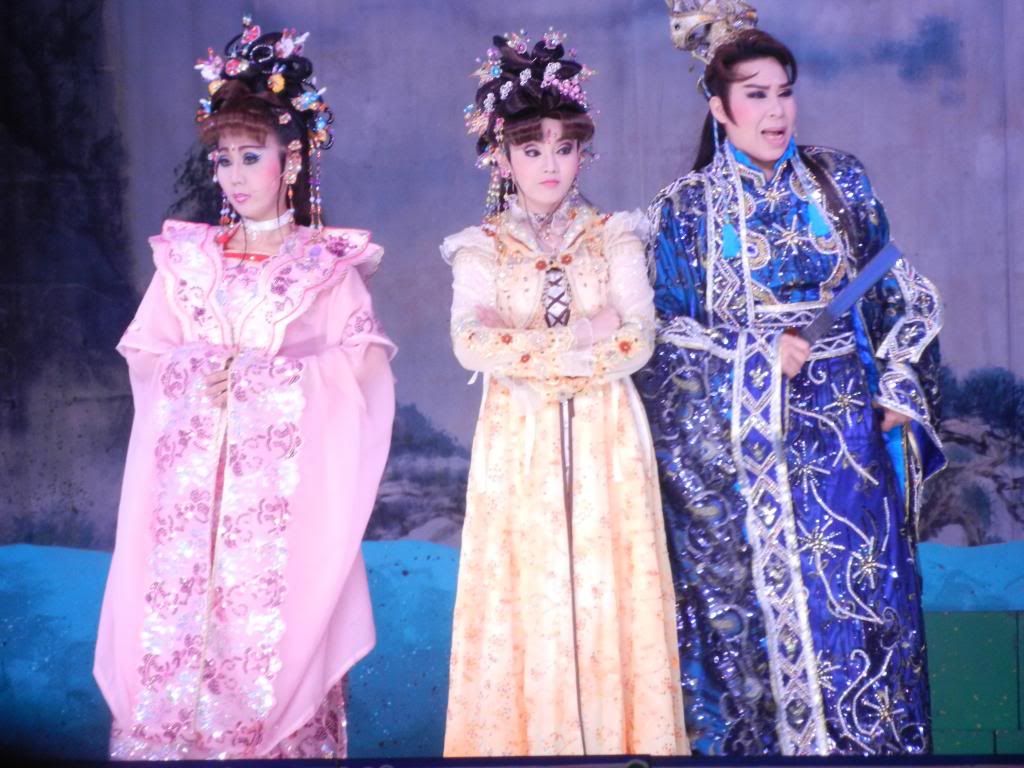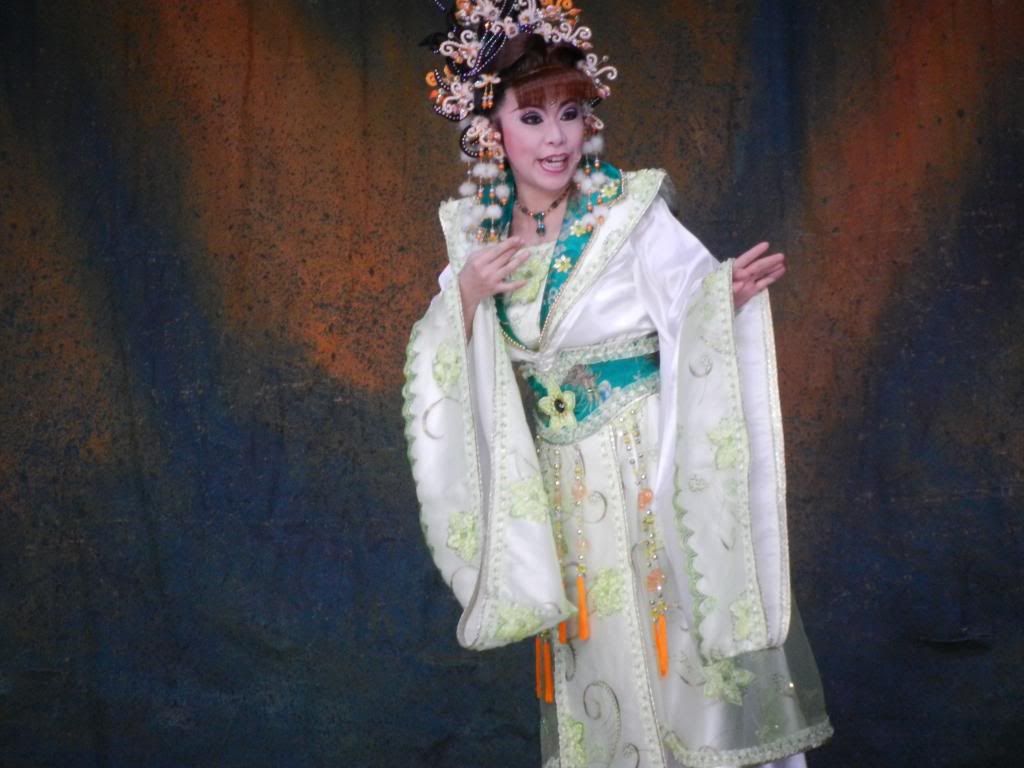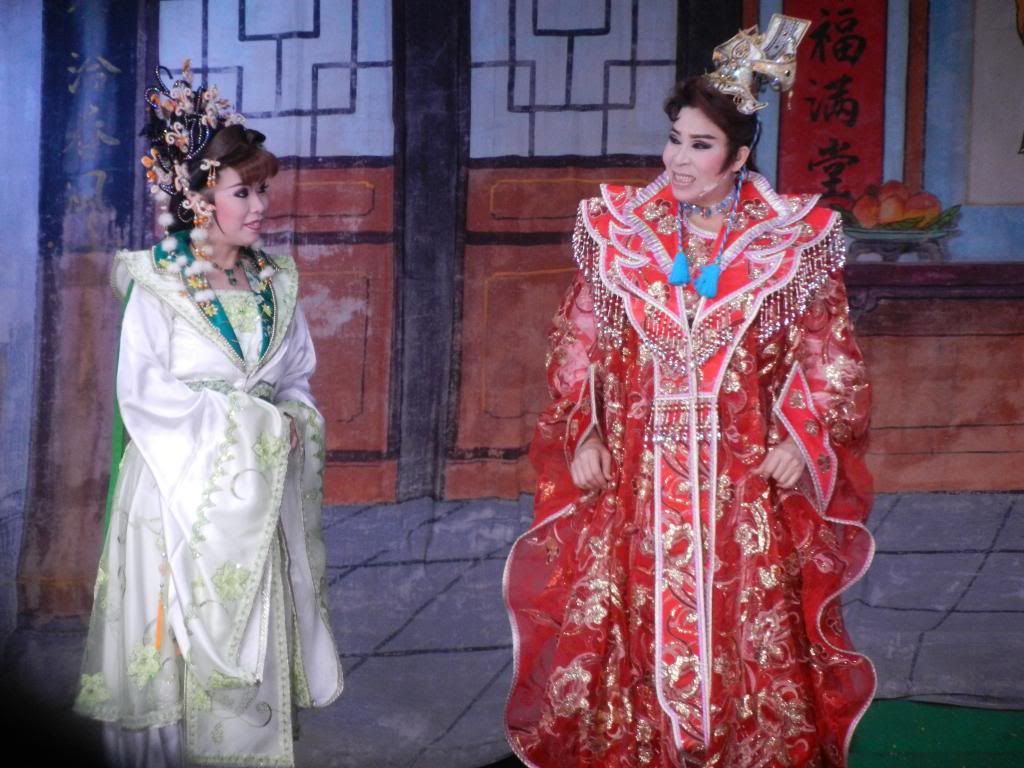 The sister thought the prince was drowned. Little know that the prince was acting as maid in ppl's house. Now he was discovered.