Jennifer say:

Wednesday, sister managed to borrow 3 carriers from Linda. We had another carrier that we borrowed from our neighbour for Dad's workplace mummy cat. Sister had contacted Vincent whom agreed finally to allow the cats to stay at his place after vegancat contacted vincent. When sister had called Vincent earlier, there appeared to have problem. But all problems become no problem after nice vegancat called Vincent. Caroline (sister get to know her through vegancat)had agreed to go to our place on thur to pick up the 4 carriers.
Sister had a minor problem with the pick up point that is in Bedok and Vincent's place is in Paris Ris. In the end, dad agreed to pick up the cat today and dropped them to the pick up point in Bedok using his workplace's lorry.
Thur (before the Big Day)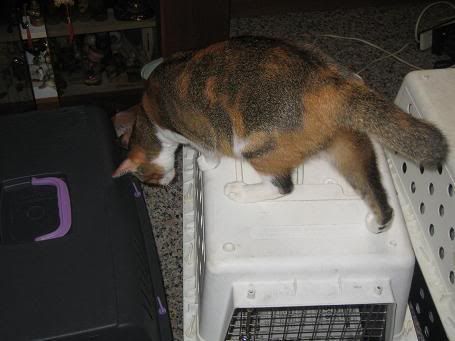 On Thursday(5 Oct), sister and Caroline went to East Coast park and with Vincent's help, they managed to catch 6 cats.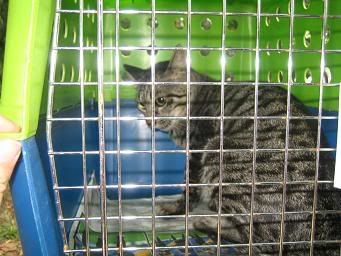 Cat No 1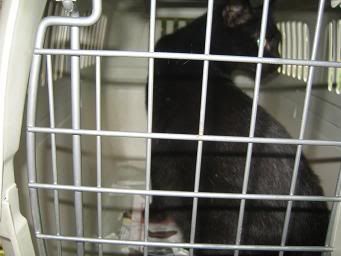 Cat No 2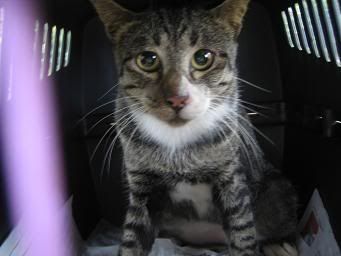 Cat No 3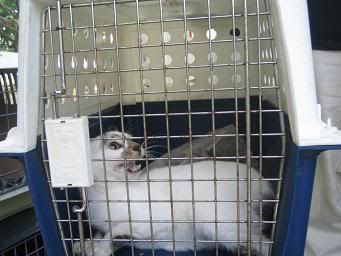 Cat No 4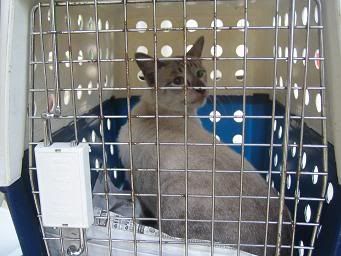 Cat No 5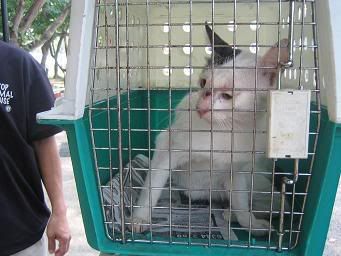 Cat No 6
Spay Day, Today, Friday 6 Oct 2006
Sister went out early at around 7am with dad to pick up the cats in Vincent's place to the Pick up Point in Bedok.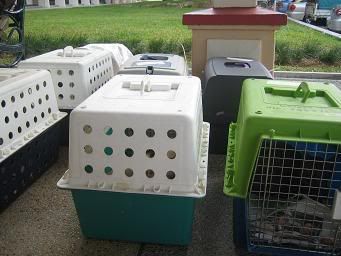 The cats all packed and ready to go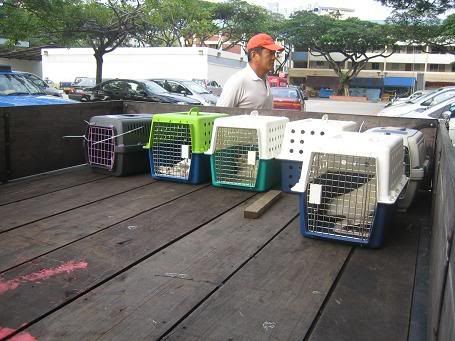 Dad in his red cap and rearranging the carriers in the back of the lorry. Luckily it is a sunny day...
Today at 9 plus
Sister is back home after going to the pick up point to collect the cats. Sister said that there are 3 males and 3 females. Some are extremely tired, some kept meowing and hissing at sister. Sister will released them on Sunday.