Jennifer wishes everyone a Merry Christmas and A happy New Year: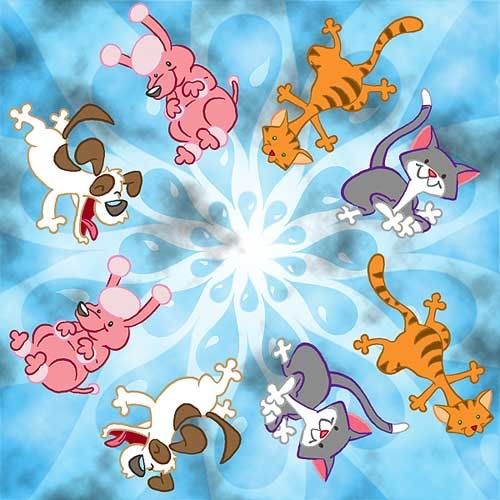 It was raining cats and dogs the whole day... i felt sorry for the community cats downstairs. Sister and I had each bought a $1 poncho from Sheng Siong... sister got the blue one and i got the green one. Today, we finally got the ponchos to good use when we wore it downstairs to find mimi.
I thought we looked mad walking in the rain wearing poncho. People must be wondering why rain so heavily got two crazy women walking in the rain looking like aliens. ha...dun really care since i can hardly see anyone with the rain falling down on me. The poncho is actually ugly but useful to make us warm. We did not really felt the cold wind when we wore ponchos. Good suggestion for those whom do not mind looking ugly but want to go down to feed cats like us 'crazy woman'...
We did not find pi pa...poor boy, i wonder if Auntie L managed to feed him since it was still raining at 11 plus. We only find little mimi... he seemed to be very hungry and ate all his food... Then he had a poo poo at the wet grass and then ran back to find us...so cute but he still do not allowed us to touch him once he had eaten.
Hopefully the weather will get better...mum predicted that the rain will fall till the 'Dong zhi'
Winter Solstice Festival
is over... that is on this friday. Mum said that normally Chinese like a wet dongzhi as it will mean that when Chinese new Year come, the day will be a sunny day or at least it will not rain whole day like today.
Mum is going to made tangyuan this thurday.. This is the first time since three years ago where we made tangyaun. Our grandma passed away 3 years ago and we are not allowed to roll tangyuan nor pray to the 'tiangong' on CNY. Finally, this year we get to make some sweet tangyuan. I am usually the one rolling the glutinuous rice flour into tiny pink and white balls while mum boiled the tangyuan in the water and prepared the sugar water. Mum passed me this knowledge: she said that if Dongzhi fall on the chinese lunar year of Nov 31 due to double lunar year(eg. two 7 months like this year), the next day, we must dump all our tangyuang as the dongzhi is aleardy over and we need to prepare for the CNY. Mum said it was po po(mum's mother) that taught her that.
Christmas is coming next monday, i am not really excited...as....
- Our family never celebrate Christmas...
- during this time, there are more natural disasters than other times of the year....
- i find that only the western nations can truly understand what Christmas meant by the snow but for us, all we has is endless supply of rain...if it is a white Christmas, i do not really understand why we asian celebrate Christmas too.. maybe snow can be substituted by rain. Maybe it is a season of getting your care and concern to your friends by sending them cards or gifts. The most important is it is the season where major shopping centre can make headlines for having Gaint Christmas tree in their mall or having the best decoration for their malls.
well.. anyway, As usual, Just wish everyone a Merry Christmas.