Jennifer wishes everyone a Merry Christmas and A happy New Year:
Sister and I went to Compass Point yesterday. We were supposed to meet M to sell her the cookies at 12 noon but we waited 20 min for bus 159 to come and got there only at 12.15 pm. M make a generouse donation to the cats @ ECP.
We next visited the library and borrowed two books. Then we proceeded to Courts Sengkang. I was finally determined to buy samsung MP3 player when two weeks ago, i was still deciding on creative or apple and for the third time, i changed my mind.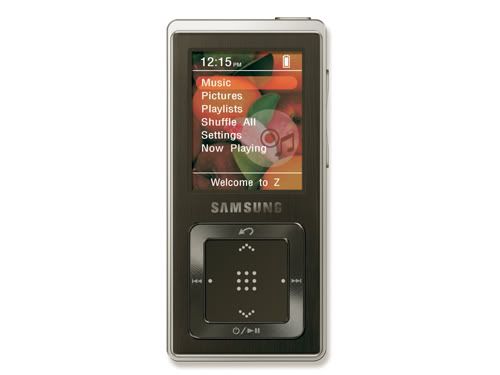 The SA there really need serious product training. When i mentioned about the free adaptor and case that came with the player, the SA was flipping the newspaper for the ad...till i told them it is not a Courts ad that advertise the players. Another senior uncle SA then came to serve us. I thought of buying the pink version of the player but it was out of stock. Sister then asked the person if he could check of their other outlets had the model colour. At first, the uncle said it was hard to see if other outlets had, but still he make the call. The uncle SA gave a long *sigh* that we could heard when he made the call to the outlets. I thought it sound rude to give that *sigh* where customers can hear it....Sister then said it was difficult to make a deal with us. But nevertheless at least, he was 'kind' enough to check it for us. After the call, he said that there was no longer pink version at the other outlets. I then said i would like the black version. At the payment counter, i forgot my pin for my card.... i suddenly gone blank when i was supposed to key in the numbers. In the end, i needed to use sister's card for payment. I felt old when i forgot that pin.. Still need to repay sister $348 for my 4G player.
Today, we went to dad's workplace. I saw the two bob-tail cats and little blackie cat. They are very scared of us...keep staring at us from the roof area. Dad fed them canned food mixed with rice. Dad then took us to Funan IT mall where i collected the free gifts from my player.
We were home before 11 am.
Tonight, Auntie L had told sister to feed xiaobai, baby, ring ring... as she will not be home in time to feed them. I do not know if i can find them since i only feed pi pa and mimi at 10 plus.