Jennifer say:

My sister was showing me the digital camera fotos when i saw that she taken fotos of ah-bob and lizzie, our two terrapins.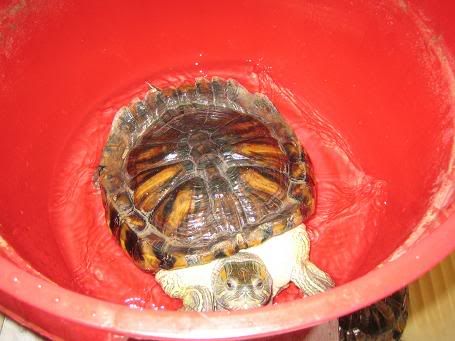 Lizzie
She joined our mini zoo 8 to 10 years ago. She quite big but not as old as ah-bob. My sister bought her at a market for $3. She's quite active, will kick her water if she see me coming..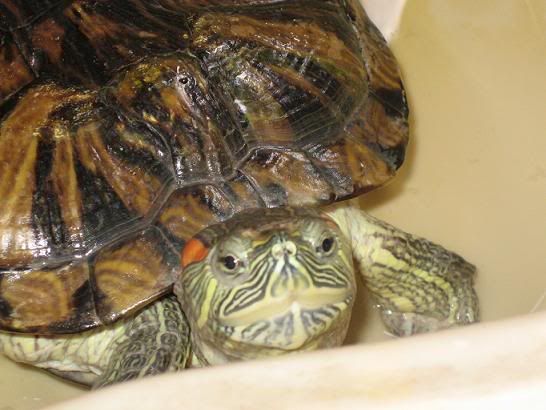 Ah-bob smiling to u :)
She joined our mini zoo family 14-15 years ago. She's quite big also. Occasionally, she surprises us by laying eggs in her water. Of course, no mini bob since she a individual she. Ah-bob used to stay with her brother, xiaofei. Sadly, feifie died on mar 2003 of a tumour. Since then, poor bob stays alone. I tried placing lizzie to stay with her but they fighted. So now, they stay in seperately.
My sister called them the forgotten one..well, not really lol since i will changed their water every night while dad changed them in the morning and i also feed them in the morning.
went to take more fotos of nana again. At first, we planned to take fotos of baby but she nowwhere to be found..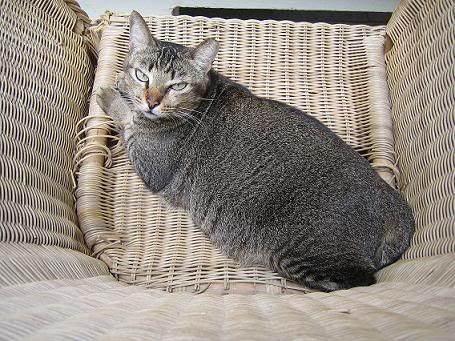 She sitting at the chair that someone throw away. For some unknown reason, the place where nana stay were filled with lot of litter. And a chair was also throw there.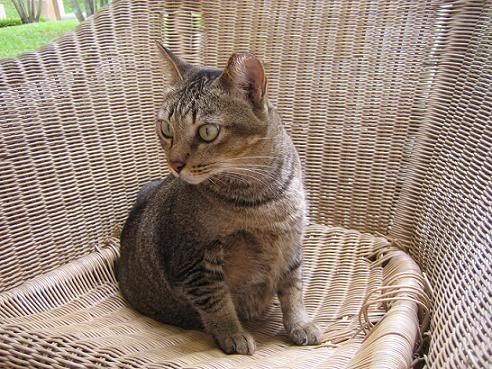 Sit up attention.
Yesterday, we kept hearing mimi crying. Mimi is a little kitten that someone had in his home. I know becoz i saw mimi's owner taking her with a rope around her neck and expecting her to pee in the grass. but mimi was only a 15 cm kitten, no mummy and she duno what on earth was her owner expecting her to do by dumping her on the green grass. Anyway mimi owner did not talk to us, so i only watched from a distance at mimi. We only saw mimi two times and she did not appeared down our block since then. My sister named her mimi since she cried in a little mimi sound. Ya, back to yesterday, we kept hearing it meowing from an unknown unit. Sister and I went hunting for the unit that kept mimi but were unsucessful.