Jennifer say:

12/08/2013★七月初六★Monday
★ Today Getai - Quite crowded. Small area in carpark area
★ Time watched:8.20 pm to 10.20pm
★Today Crowd: crowded
★My Position: opposite block void deck, just that when i wan to take videos, i walk all the way to the front. hahaha..now i find myself funny..hmm..hahahaha
★Me about tonight getai: super crowded with limited space. We really cannot see the stage as our view are blocked by a big tree. Nevertheless, i still can manage to video two singers tonight as i walk all the way to the front, just behind the few rows of chairs. Cannot take any nice photos tonight. The two singers i managed to take was because they shift to the unblocked area..other than that, other singers all blocked by tree..hahaha..nice view i had.
★Videos upload to youtube: 5 videos
I like this song "人", very nice song, wonder whom is the original singer. but i like 尤毓姗 songs. She can sing my type of songs i loved, oldies and not rock songs. The first two songs are also nice but my favourite is this song.
This is my pathetic position, cannot see the stage, we just sat there to walk half the stage and hope singer walk to the place that do not blocked us..hahahaha
Li Ying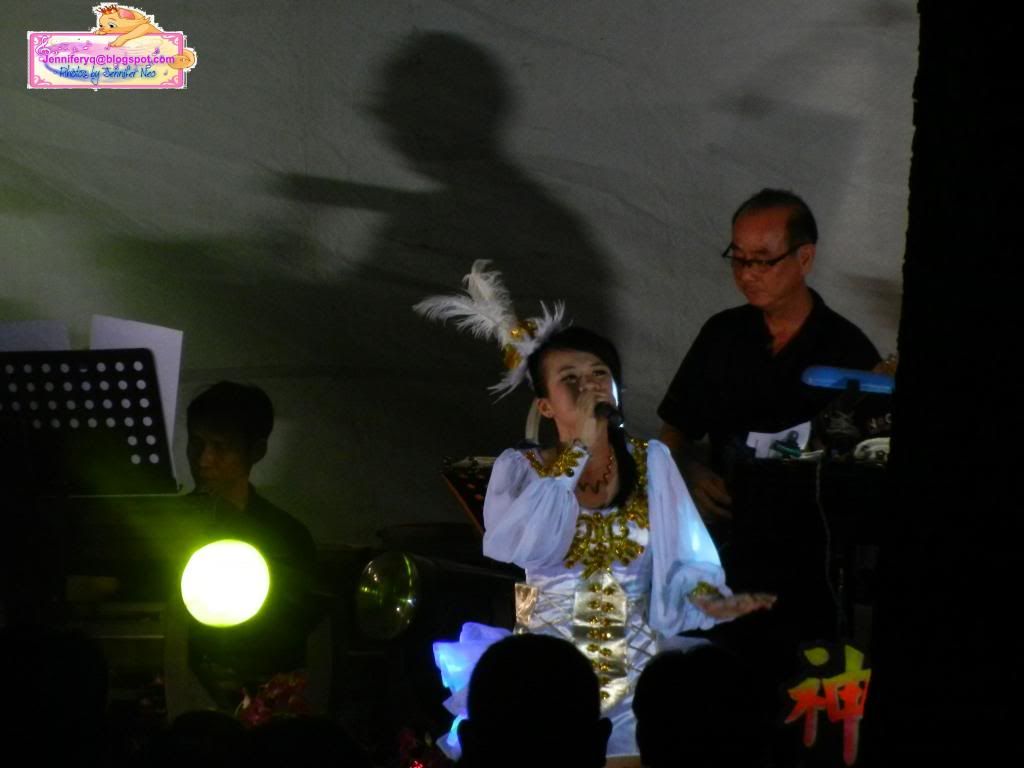 Zhu Hui Zhen