Jennifer say:

16/08/2013★七月初十★Friday
★ Today Getai - was surprised by the full force of crowd at hougang. Last two years, there were not much ppl there. This year i believed the host Liu Ling Ling played an important role in drawing the crowd to Hougang 919.
★ Time watched:8.55 pm to 10.15pm
★Today Crowd: crowded
★My Position: standing position at right rear area. never take chairs, stand for 1 hour and 15 min..hahahaha coz last year no ppl, this year also think no ppl, underestimate the power of Liu Ling Ling.
★Me about tonight getai: super crowded. Today getai is okay only although the host is good. Like Liu Ling Ling voice, very clear and sharp. Never expected so many ppl tonight, reporter from Wanbao had took photos of the crowd tonight. Will be in newspaper on 17.05.2013. Never upload any video tonight. Record Liu Ling Ling but she sing too long, i cut off the video at the last line for her song.
My location, i had walk all the way in, otherwise, i will also be at the last rear end.
Niu Niu
Jacky Fu Chin Lin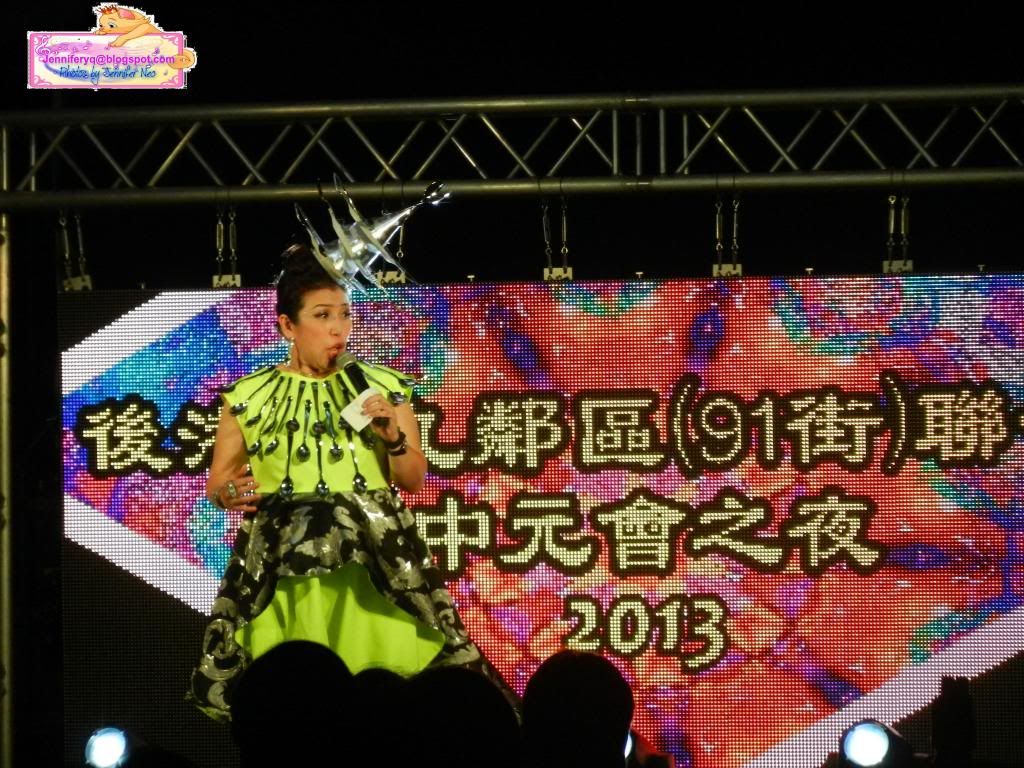 Liu Ling Ling Host tonight
Li Ying, i like her 情人桥, never record her song..next time if she sing, will record.
Wang Bi Hua