Jennifer say:

18/08/2013★七月十二日★Sunday
★ Today Getai - Small stage. But band is great. I like today host, rock the stage. Although i do not like rock music, i like host that connect to the singer and link the singers to the audience.
★ Time watched:8.20 pm to 10.20pm
★Today Crowd: not crowded. ★My Position: front centre area
★Me about tonight getai: Went coz today area is nearby only but still need to take bus. I had watched getai for 4 years, every year 蓝天 will come to Singapore during the lunar 7th month to perform, yet i took little note of him till tonight. I really enjoy his songs tonight. very nice songs esp his 合音 with singers on stage. I seldom seen host style this way. The host i remember that can do 合音 with almost every single singer is Tian Yue. Other than Lan Tian and Tian Yue, i do not have impression of hosts that do 合音。 Xu qiong fang do that also but somehow does not left an connection to my 心灵。Only Lan Tian and Tian yue do leave serious impression on my heart. Hmm.. sense a new idol from Taiwan that i like and will chase his stage..hahahaha...Tian Yue and Lan Tian, my new idol..wahahahahahaha...all got the chinese word 天.
★Video taken tonight: 3
This song is nice..like
I like this Hokkien song, duno whether got ppl sang before but from what i recall, i doubt got ppl sing this song that recently.
My Location, too few people, i prefer to hide in the crowd..hahahaha..why i so funny i also dunno.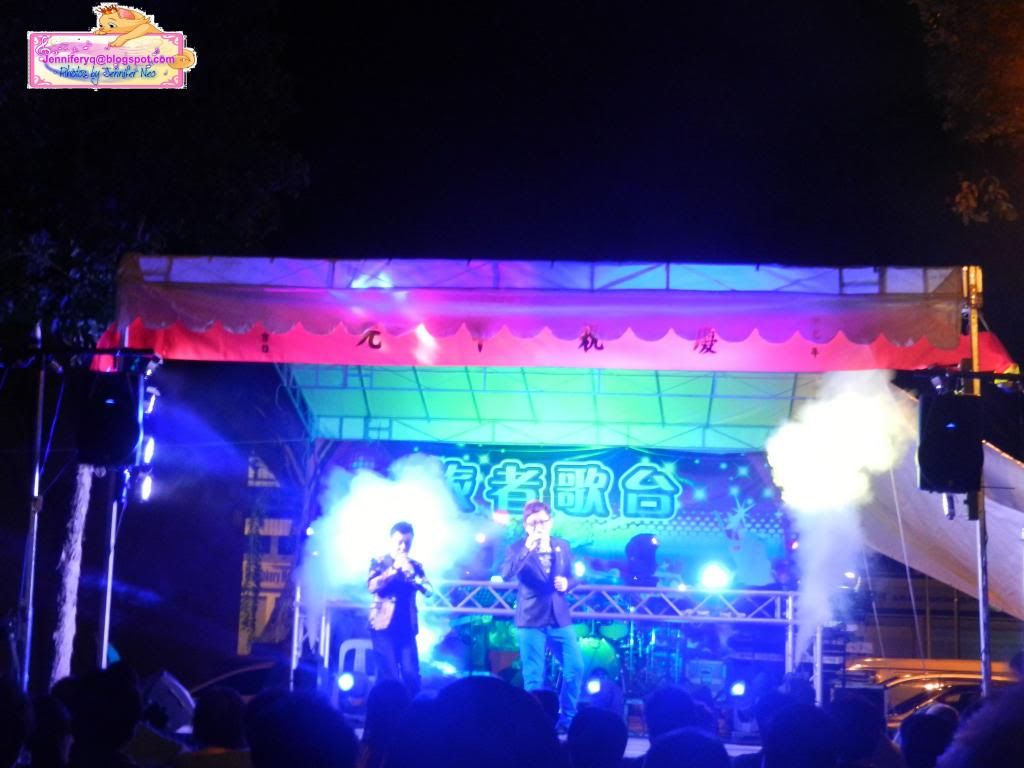 孙强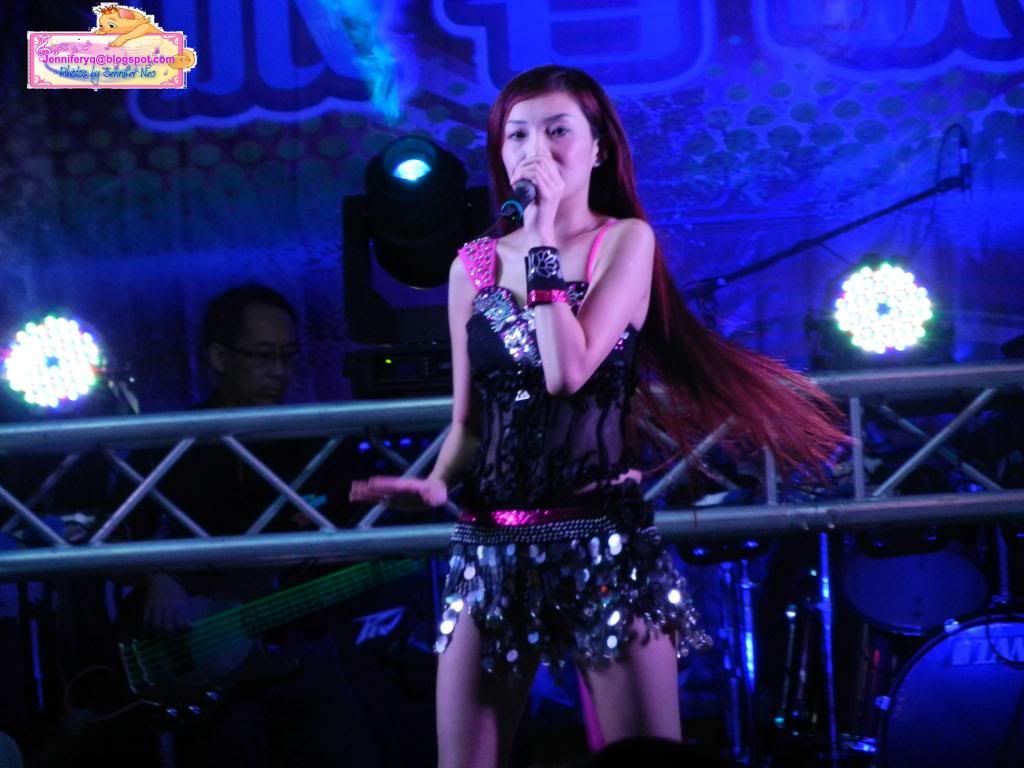 朱家妘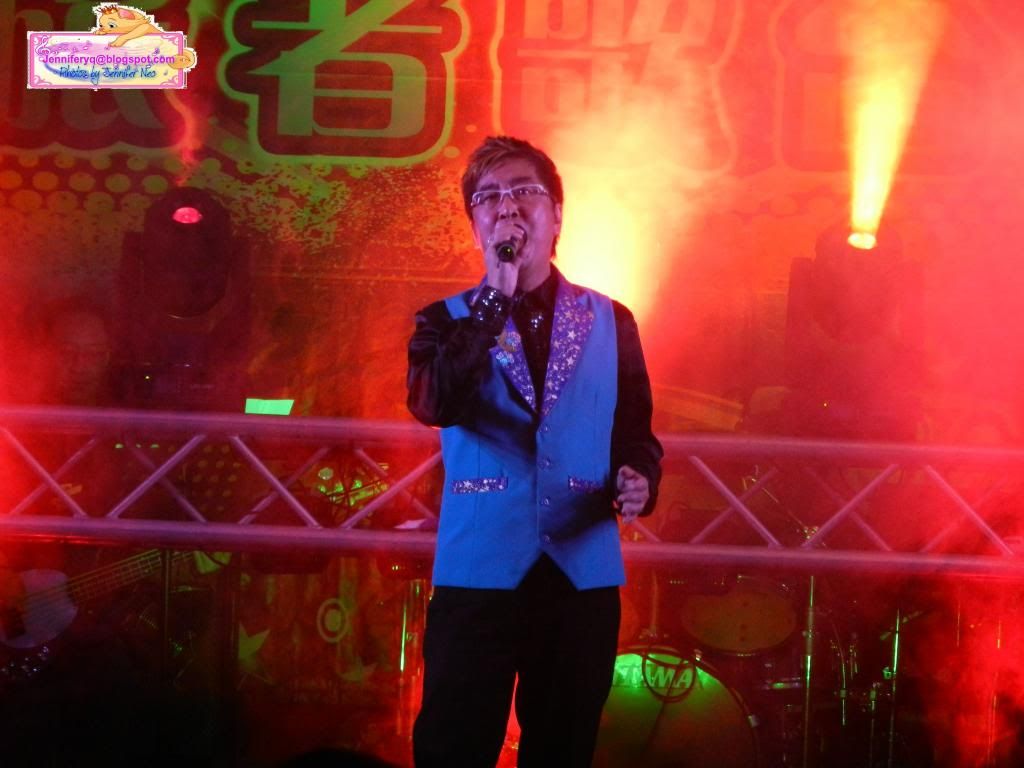 Dong Shi Qiang
BBJM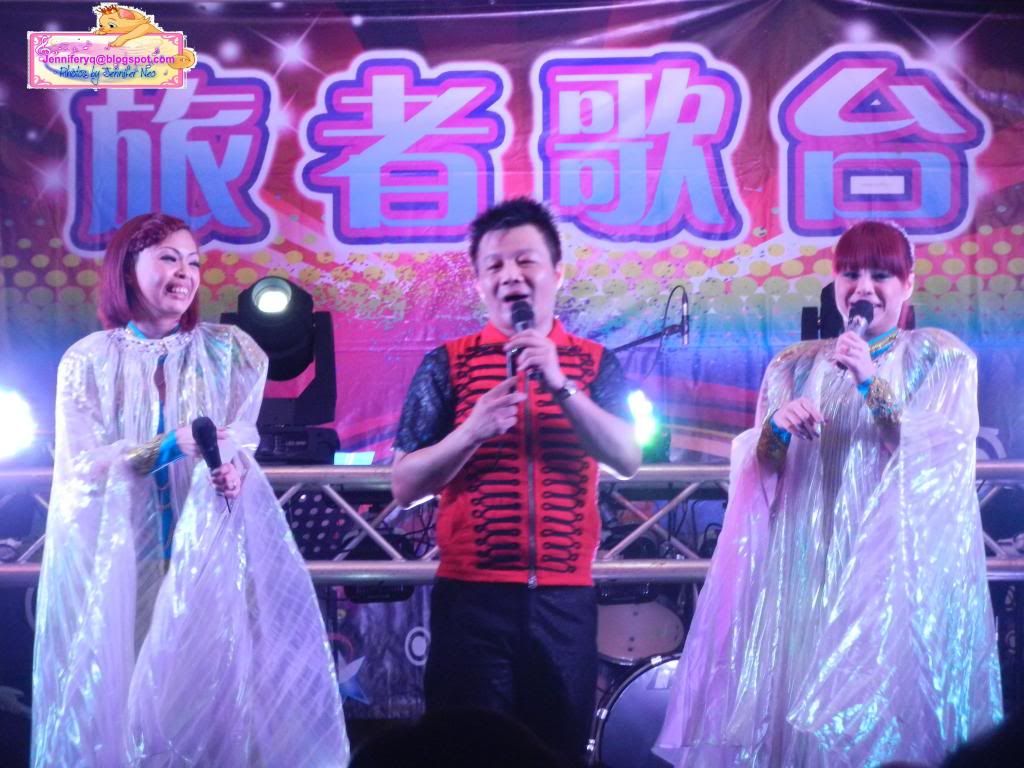 BBJM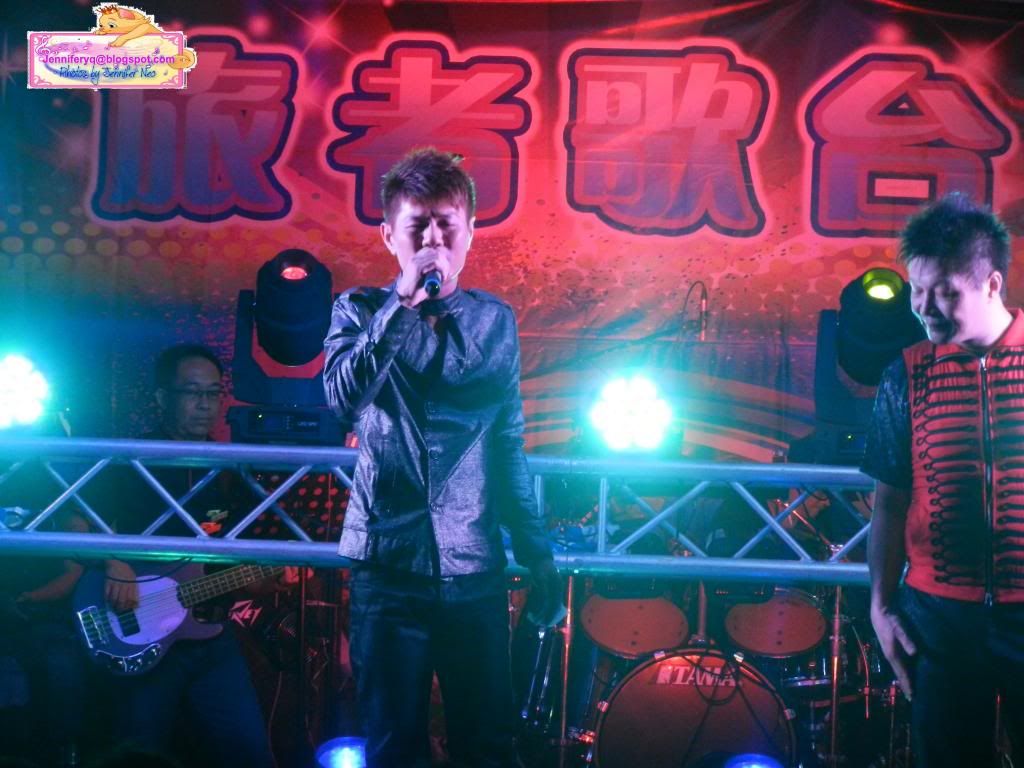 Ricky
Kai Qing
Very High Till the band came out to play
Chen Xiao Xin