Jennifer say:

24/08/2013★七月十八日★Monday
★ Today Getai - small stage
★ Time watched:8.55 pm to 1030pm
★Today Crowd: not crowded.
★My Position: centra
★Me about tonight getai: First time went to Kampong kayu. Took circle line to mountbatten MRT. at first duno what direction to go but then can hear the sound from the mrt area. so just follow the sound. Quite easy to locate the stage once you heard the noise as soon as u exit from B side. Specially went to support Lan Tian although i am late. Not bad for tonight show. i like. When i first arrived, cannot locate any chair. Then i walk to the dinner area behind and grab a chair to bring to the front area to watch getai. Haha..lot of empty chairs in the dinner area.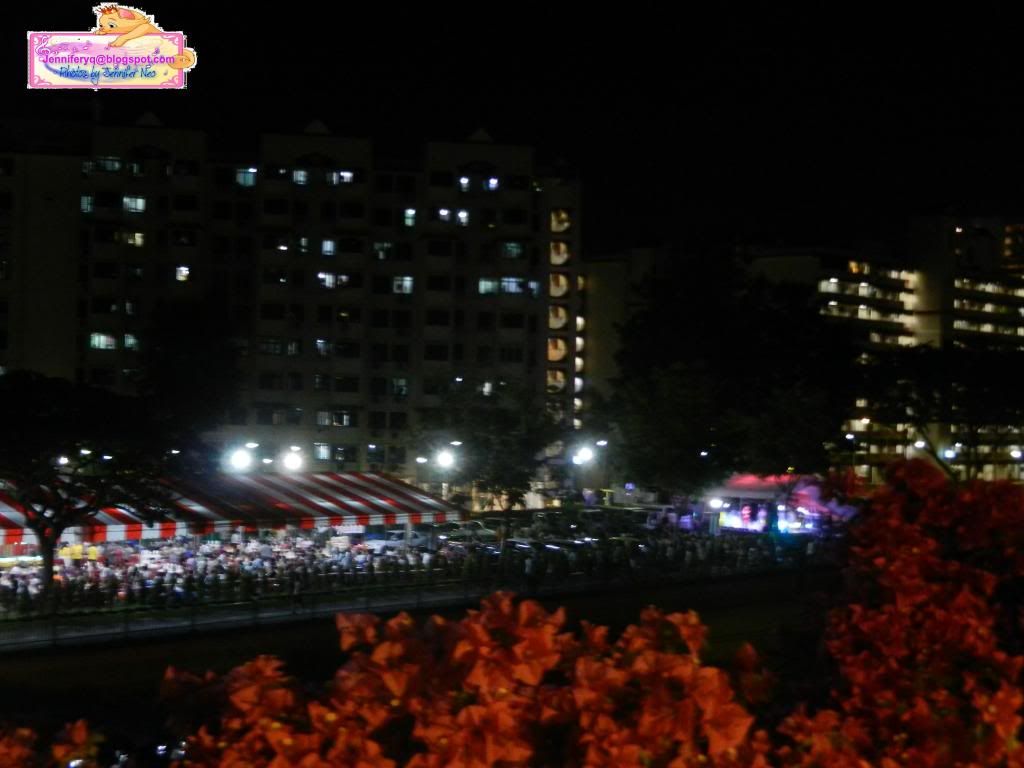 Photo from overhead bridge of the getai location
My Location
Ting TIng
Malaysian singer, Mei Mei. Wow, Lan Tian rocked the stage. He steal the limelight rather than Mei Mei.
Qiu Wen. the photo look dark coz there is little stage light at the point of singer introduction.
Qiu Wen. long time never seen him..except on TV..hahahahaha
Zhu Hui Zhen..she not good at words..hahaha..Last song fixed still asked audience if got any songs to ask her to sing..
Ricky and Lan Tian rocked the stage together. Both are good.
2Z Sisters